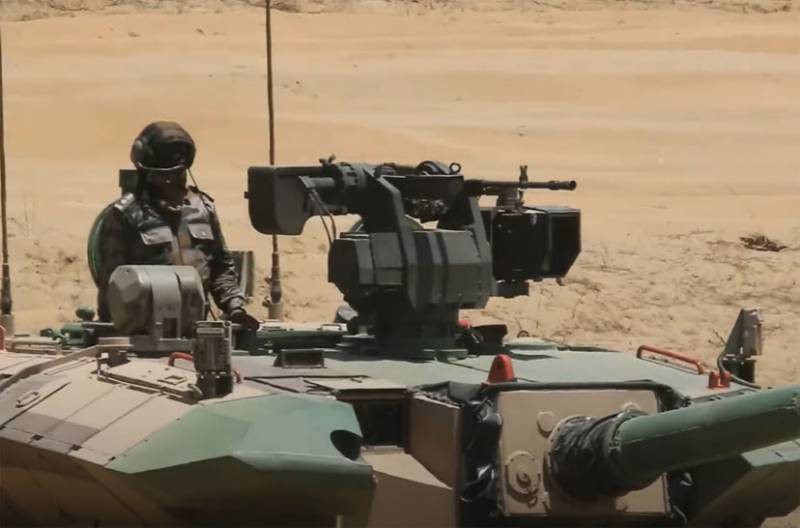 The Indian Ministry of Defense announces the completion of the final stage of testing the updated
tanks
Arjun M1 Alfa (Arjun Mark-1 Alfa).
Tests of the combat vehicle, which was developed by companies belonging to the Indian DRDO, were carried out at the Pokhran military training ground. The production of test units was carried out with the participation of the Combined Vehicle Research Center in Chennai.
At the final stage of testing the updated "Arjun" was attended by the Deputy Chief of the General Staff of the Indian Armed Forces, Lieutenant General S. Khasabnis, as well as the DRDO General Director for Armaments M. Kalo.
The new version of the tank reportedly received an improved fire control system, including a missile control system.
In total, 14 elements of the tank structure went through the modernization.
For example, manufacturers say that the tank's cannon is controlled by a computerized integrated fire control system, which increases the chances of hitting a target with fewer shots. The tank is equipped with updated sighting devices with stabilization, which make it possible to detect and track a target both during the day and at night.
During test runs, the Arjun Mark-1 Alfa tank also overcame a water obstacle. Overall, the tests were successful.
It should be recalled that the Indian Armed Forces had previously decided to abandon the use of Arjun tanks in the mountainous conditions of Ladakh. Several T-72 and T-90s were sent there, which are better adapted to operation in harsh conditions.
For reference: Arjun tanks have a standard mass of 58,5 tons, a 120 mm cannon. The crew of the basic version is 4 people.