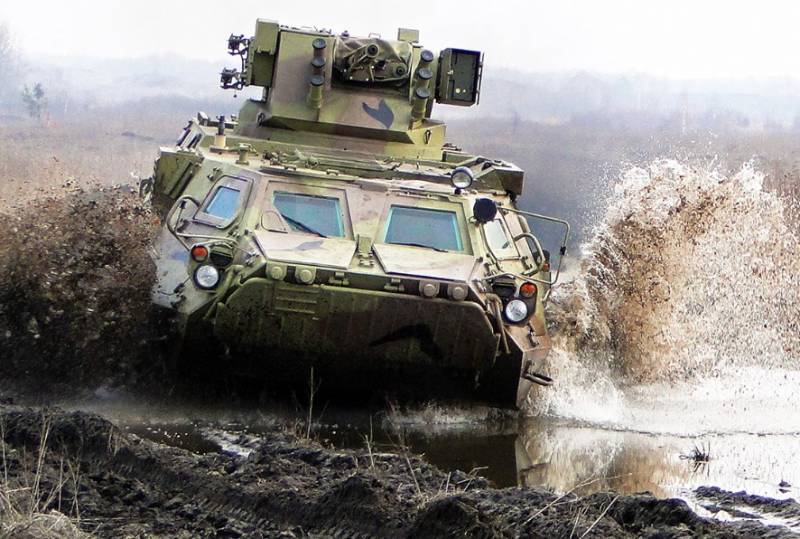 The state concern "Ukroboronprom" has published a video of tests of an armored personnel carrier with improved characteristics. The Ukrainian BTR-4E, weighted with floats, was dropped into the water from the Svatovo landing craft of the Ukrainian Navy.
This was reported by the press service of Ukroboronprom.
BTR-4M for the Indonesian Navy was equipped with such floats. This "device" is necessary because of the large draft of the combat vehicle, the body of which is almost completely immersed in water.
An armored personnel carrier equipped with special floats was tested not far from the coast. The result is said to have been successful: the APC did not sink ...
BTR-4E skillfully overcomes any obstacle, even if it is a body of water.
- proudly informed the press service of "Ukroboronprom".
The footage appeared in several Ukrainian publications at once. One of the readers, having watched the video, noticed that "somehow these floats do not really help."
As for the BTR-4M, purchased by Indonesia for its marines, after the delivery of a trial batch of five armored personnel carriers, they refused further purchases.
BTR-4E is the development of Ukrainian engineers and is supplied to the units of the Armed Forces of Ukraine and the National Guard.