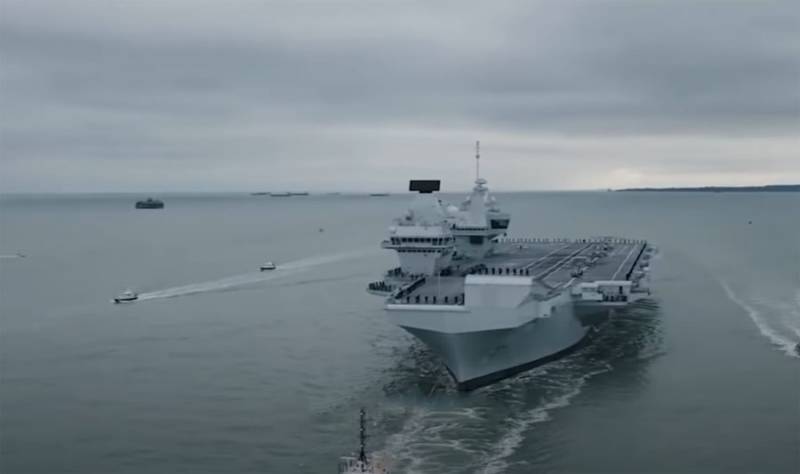 Details have emerged as to why the British aircraft carrier HMS Prince of Wales was unable to reach the waters for joint exercises with the US Navy. Initially it was reported that the aircraft carrier's crew "could not solve the problems with the appearance of water in the internal compartments."
The specific consequences of this incident are described.
In Britain, it is reported that the Prince of Wales, which is valued at more than $ 4 billion, suffered a fire extinguishing system failure. In this regard, the water began to flood part of the compartments of the aircraft carrier. In particular, water filled the engine room, which led to the failure of the power supply system of the power plant. In addition, several transformers burned down, providing power to several systems at once, including the ship's life support system.
According to some reports, the fire extinguishing system worked due to an increase in temperature in the engine room, which was originally associated with overheating of the power plant. The reasons for this overheating have not yet been reported.
The United Kingdom Navy notes that they cannot yet say exactly how long the repairs will be carried out. At the same time, it was noted that many elements of electrical equipment will have to be changed after exposure to water.
Preliminary estimates of the cost of repairs are at least $ 120 million.
The exercise, during which it was planned to work out the take-off and landing of the fifth generation F-35 American fighters, had to be postponed indefinitely.
The published footage shows the amount of water that was in the inner compartments of the Prince of Wales.