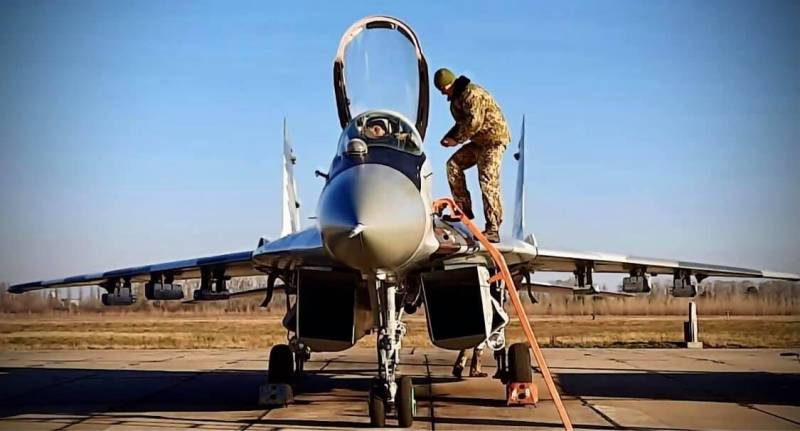 The Ukrainian Ministry of Defense announced the transfer of the "modernized" MiG-29 fighter to the troops. The work on the so-called modernization was carried out by the Lviv Aircraft Repair Plant with the participation of several companies and enterprises, including private companies.
Among other "modernizers" of the fighter, which received the designation MiG-29MU1, the company "Aviarm", TTC "Aviaradioservice", "Tekon-Electron", "Motor", SE "Novator".
It is reported what the modernization of the fighter consisted of.
According to the director of the Lviv ARZ Dmitry Matrunchik, the plant worked with co-executors of the state defense order, which eventually "made it possible to provide the aircraft with new avionics." It has been announced that a "more powerful radar station" will be installed on the aircraft, integrated into the onboard satellite navigation system.
According to Matrunchik, the possibilities of monitoring and recording the parameters of the technical condition of the fighter, its engine, and avionics have been expanded.
As noted, the MiG-29 has undergone a major overhaul of aircraft engines.
The Ukrainian Armed Forces noted that the military pilots "are already well acquainted with the MiG-29MU1 version."
Earlier in Ukraine, they stated the need to move to NATO standards in
aviation
... As you can see, while we have to deal with the repair of actually Soviet equipment, and often the repair is called the fashionable word "modernization".