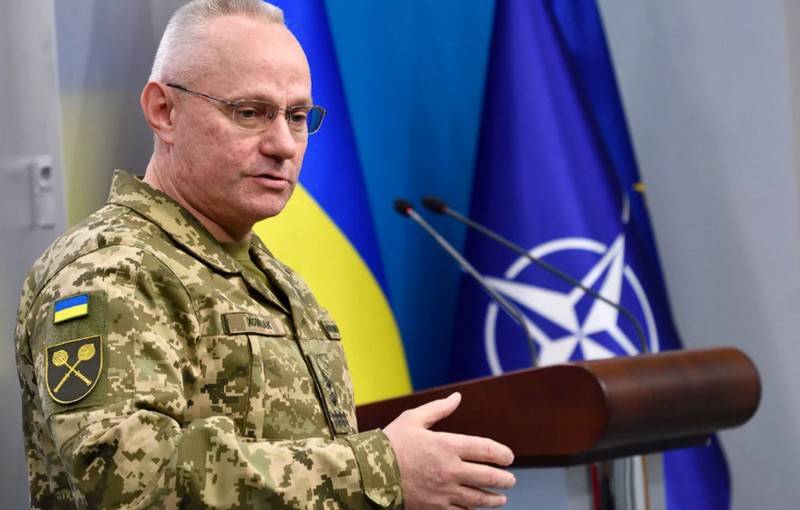 The Commander-in-Chief of the Armed Forces of Ukraine Ruslan Khomchak confirmed that the Ukrainian Navy will receive missile boats, which will be built by Britain, with the Norwegian Naval Strike Missile (NSM) anti-ship missiles, and not with the Ukrainian anti-ship missile "Neptune". He told about this in an interview with the "Apostrof" edition.
Great Britain is at the stage of signing agreements on the production of eight missile boats for us with NSM missiles, which have a range of 180 kilometers
- he said.
According to the general, an agreement was reached that instead of eight missile boats, Britain will build six missile boats and two minesweeping boats. In addition, according to plans, the Naval Forces of Ukraine should receive 4 corvettes in the coming years and Khomchak would prefer that they be armed with the Ukrainian anti-ship missile "Neptune", but the naval version of this missile does not yet exist.
You see, Neptune is a cool thing. I'm ready to order it today, but do you know how it ends? This will end with the saying that the General Staff very often changes the state defense order. Do you know why this happens? Because they can't give us what we ask for (...) So it's probably not even worth dreaming about a ship version yet
- emphasized the commander-in-chief.
Khomchak expressed dissatisfaction with the real pace of development of the Neptune anti-ship complex.
Earlier, the Commander of the Naval Forces of Ukraine, Rear Admiral Oleksiy Neizhpapa, had a meeting with the Defense Attaché at the British Embassy in Ukraine, Commodore of the Royal Navy Tim Woods. During the meeting, the British side informed the Ukrainian side that the boats planned for construction would be armed with a Norwegian anti-ship missile, not a Ukrainian one.