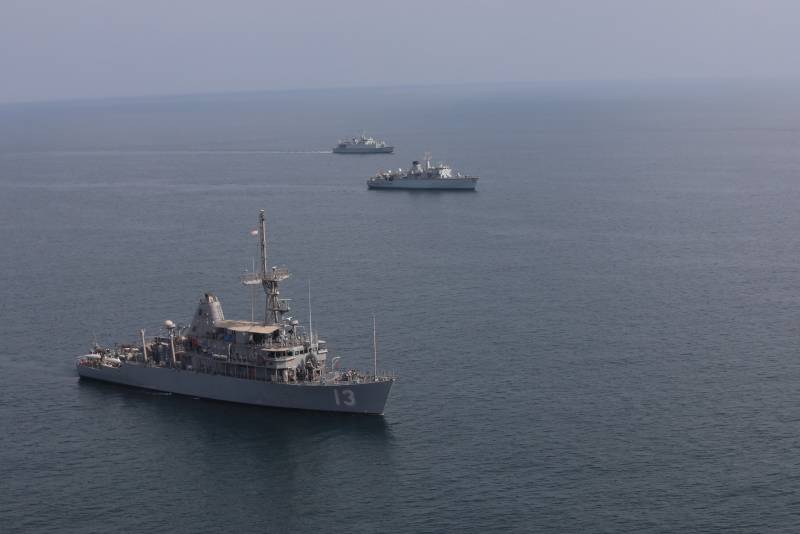 The United States and the North Atlantic Alliance are trying to demonstrate their military power to the Russian Federation at every opportunity. In particular, NATO is sending a warning to Russia with exercises in the Black Sea.
Chris Osborne writes about this in an article published by the American edition of the National Interest.
The justification for the exercise of the alliance is the accusations against Russia of militarizing the region. In response, the United States and its NATO allies engage in "rattling
weapons
»Near the borders of the Russian Federation.
At the same time, the American press asserts that it is precisely to Russia that "it is necessary to send a signal" so that it "does not violate international norms."
Recently, the US Arleigh Burke-class destroyer Donald Cook conducted military exercises in the Black Sea with the support of anti-submarine and reconnaissance
aviation
USA, as well as with the assistance of allies. This suggests that the United States, while calling China its main potential enemy, does not forget about Russia.
The purpose of the exercise was to carry out combat training missions in air defense. To replenish fuel supplies, Donald Cook called at the Bulgarian port of Varna.
The exercise also involved P-8 Poseidon anti-submarine aircraft, E3A reconnaissance aircraft and Canadian CF-188 fighters.
US navies often operate in the Black Sea with NATO allies and partners, including Bulgaria, Georgia, Romania, Turkey and Ukraine. It is in the interests of the whole world to ensure stability and prosperity in the Black Sea region, restraining aggressive forces that seek destabilization for their own purposes.
- noted in the press service of the US Navy.