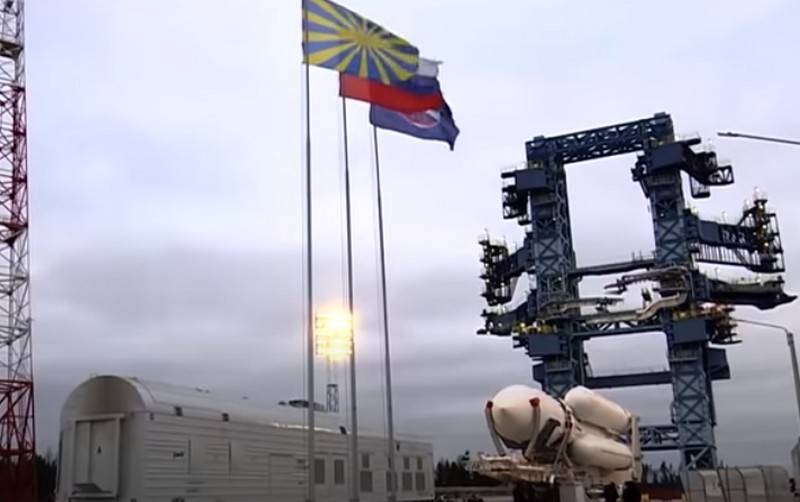 The second test launch of the Angara-A5 heavy-class launch vehicle will be carried out on December 14, 2020 from the Plesetsk cosmodrome. Reported by RIA
News
citing two sources in the rocket and space industry.
According to one of the interlocutors of the agency, the launch of the Angara-A5 rocket is tentatively scheduled for 8:50 Moscow time. time December 14. The second interlocutor confirmed this information, stating that the rocket had already been transported to a refueling complex for refueling the low-pressure tanks of the Briz-M upper stage. Refueling will take place on December 7-8, and on December 9, the rocket will be delivered to the launch complex to prepare for launch.
Earlier, the head of Roscosmos Dmitry Rogozin confirmed that the launch of the Angara-A5 will take place in December this year.
Initially, the second launch of Angara-A5 was scheduled for November 24, 2020, the rocket was even put on the launch pad on November 17, but then the launch was canceled. The second date was called November 28, but the launch was again postponed for technical reasons.
Now the second flight model of the Angara-A5 launch vehicle will be launched from the Plesetsk cosmodrome on December 14. The rocket with the Upper Stage Briz-M will have to put a payload weighing 2,4 tons into geostationary orbit. The first Angara-A5 rocket was launched into space in December 2014. In total, the test program for the heavy launch vehicle provides for six launches, which must take place in the period 2021-2022.
Angara-A5 is the first Russian heavy-class launch vehicle developed entirely in the post-Soviet period. It will be able to launch into space from four to 24 tons of payload, depending on the height of the orbit. The launch vehicle runs on environmentally friendly fuel and is assembled from unified rocket modules, which can significantly reduce the cost of its production and maintenance.