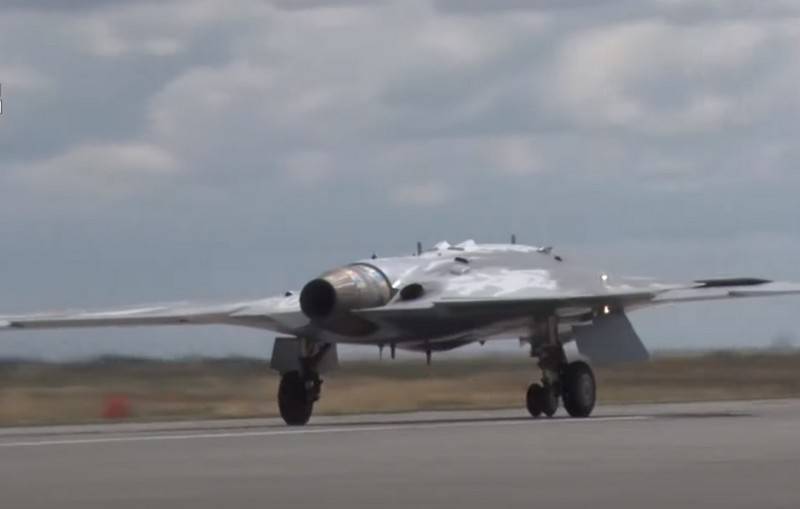 The Ministry of Defense turned to enterprises of the Russian military-industrial complex with a request to accelerate the development of domestic strike systems. This was announced by the head of "Rostec" Sergei Chemezov.
According to Chemezov, work is underway in Russia on several projects of attack drones, but work in this direction has not yet been completed. At the same time, the Ministry of Defense asked the developers to speed up work and provide the Russian army with shock drones.
We already have carriers, and in this direction are working not only the enterprises of "Rostec", but also the Ural plant of civil
aviation
, and the company "Kronstadt". In addition, the Sukhoi concern has already completed the development and started testing of the heavy UAV Okhotnik ... Now the Ministry of Defense is asking to speed up the completion of all work on these projects.
- explained the head of Rostec.
Speaking about specific developments, Chemezov added that the Okhotnik is being tested in conjunction with the Su-57, and the small-sized drones of the Kalashnikov concern are already being used by the military in Syria. Medium UAV "Corsair" from KB "Luch" can also carry
weapon
, he can go into series after the corresponding request from the Ministry of Defense.
The Kalashnikov drones took part in the fighting in Syria. They have proven themselves well, the Defense Ministry is happy to acquire them. And not only intelligence, but also combat

- he added.
Earlier, the head of the UAC, Yuri Slyusar, said that serial deliveries of heavy shock UAVs "Okhotnik" would begin in early 2024.