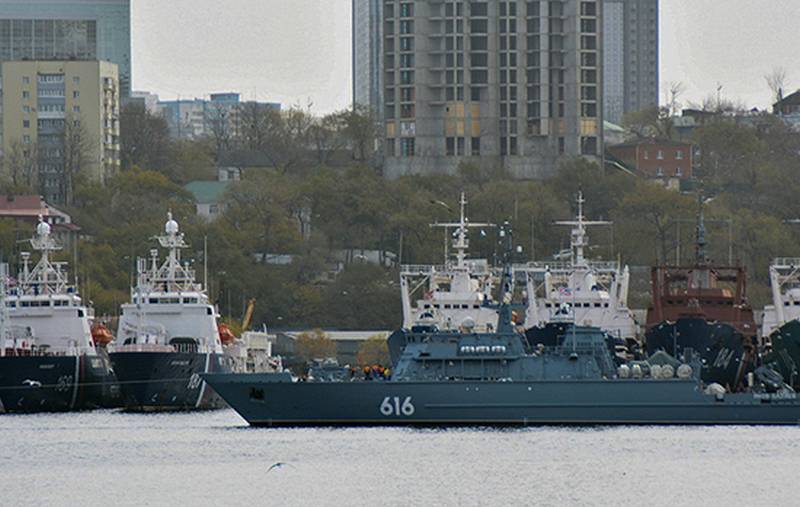 Built specifically for the Pacific
fleet
mine defense ship (minesweeper) of project 12700 "Yakov Balyaev" has begun the final stage of state tests. The press service of the Pacific Fleet reports.
According to the report, the minesweeper of the Alexandrite project has entered the sea ranges of the Sea of ​​Japan, where it will conduct final tests of equipment and systems before joining the Russian Navy. In particular, the crew of the minesweeper and the delivery team will check the ship
weapon
.
At sea, the crew, together with industry representatives, will finally confirm the operability of the minesweeper's systems and mechanisms, and will test the ship's weapons
- Reported in the press service of the fleet.
According to the plans of the command, the official ceremony of raising the Andreevsky flag on the ship PMO "Yakov Balyaev" will be held on December 26, 2020.
The Yakov Balyaev sea minesweeper is the fourth serial (fifth in a row) ship, which was laid down on the stocks of the Sredne-Nevsky shipyard. The bookmark took place on December 26, 2017, and launched on January 29, 2020. Delivered by the Northern Sea Route to Vladivostok on October 22 this year. Mooring tests took place at the outfitting base of the Amur shipyard in the Golden Horn Bay. On November 13, for the first time, he independently sailed into the Sea of ​​Japan to undergo combined factory running and state tests.
Displacement - 890 tons, length - 62 m, width - 10 m. Full speed - 16 knots, crew - 44 people.