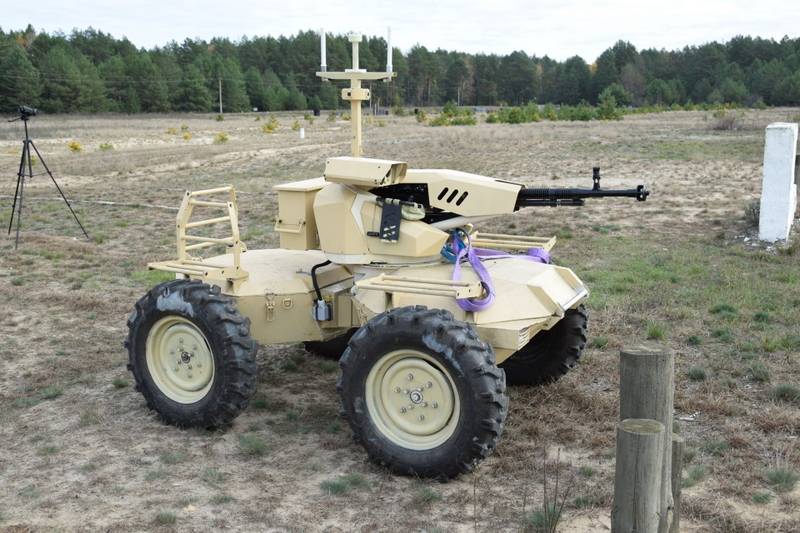 The Armed Forces of Ukraine are ready to introduce ground-based unmanned systems; Ukrainian manufacturers of robotic systems need to provide their products to the military department. Colonel-General Ruslan Khomachak, Commander-in-Chief of the Armed Forces of Ukraine, told about this in an interview with "Apostrof".
The general stressed that he has a positive attitude towards the introduction of ground-based robotic systems into the troops. According to him, the more robots there are in the Armed Forces of Ukraine, the more the lives of servicemen will be saved. For the introduction of robots into the army, the Ministry of Defense of Ukraine is ready to reshape the staff of units, to select and train personnel, it is only necessary to present these robots.
(...) Let them show us which robotic systems we can take today. We are ready to change the staffing of departments, we are ready to start recruiting personnel, to train people to introduce these systems
- added Khomchak.
The Commander-in-Chief of the Armed Forces of Ukraine noted that the war is "going up", which was shown by the hostilities in Nagorno-Karabakh, therefore it is necessary to focus on new data.
Khomchak also announced the need to introduce into the Armed Forces of Ukraine mobile automated artillery systems capable of moving quickly, automatically tethering to the terrain, processing data and preparing for firing. According to him, such complexes should replace trailed artillery in the Ukrainian army.