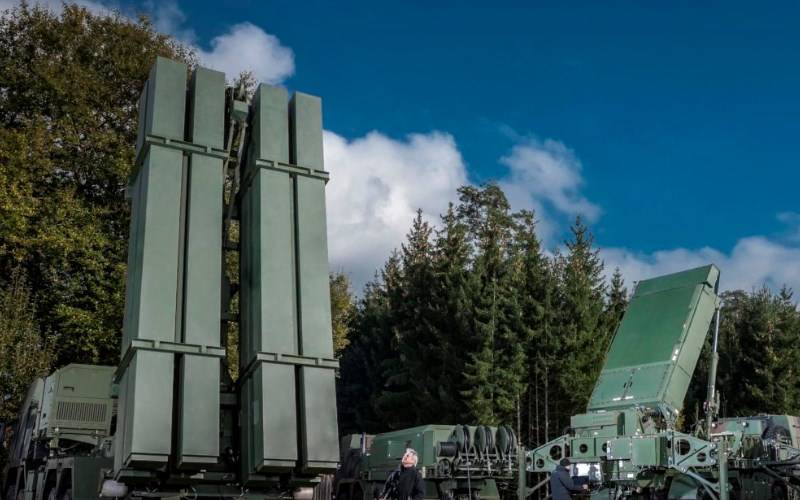 The German defense department has not yet begun to sign an agreement on the creation of the domestic integrated air defense system Taktisches Luftverteidigungssystem (TLVS), which was supposed to replace the US Patriot complexes in Germany. In the budget of the Federal Republic of Germany next year, an insufficient amount has been allocated for these purposes, and the entire program for further modernization of air defense will still be discussed. As a result, Germany will not be able to modernize its air defense yet.
It is reported by the Polish edition of Defense 24.
The press service of the MBDA Deutschland concern, which is the manufacturer of TLVS, reported that after the preliminary decision of the parliament, only a small amount was allocated for the implementation of the tactical air defense program, so the conclusion of an agreement for the implementation of the program in 2021 is not planned. In turn, the head of the German defense department Annegret Kramp-Karrenbauer said that a comprehensive analysis of the air defense system at various altitudes would be carried out, and its results would be made public in the first months of next year.
Another delay for the TLVS program is a big blow to the modernization process of the Bundeswehr. Moreover, this system, together with IRIS-T SL missiles, was supposed to provide short-range air defense, which was actually eliminated many years ago after the Hawk and Roland complexes were decommissioned.
Actually, ground-based air defense systems are one of the most underdeveloped types of NATO weapons.
TLVS is a joint project of the American company Lockheed Martin and the German MBDA, intended to replace Patriot air defense systems in the German army.