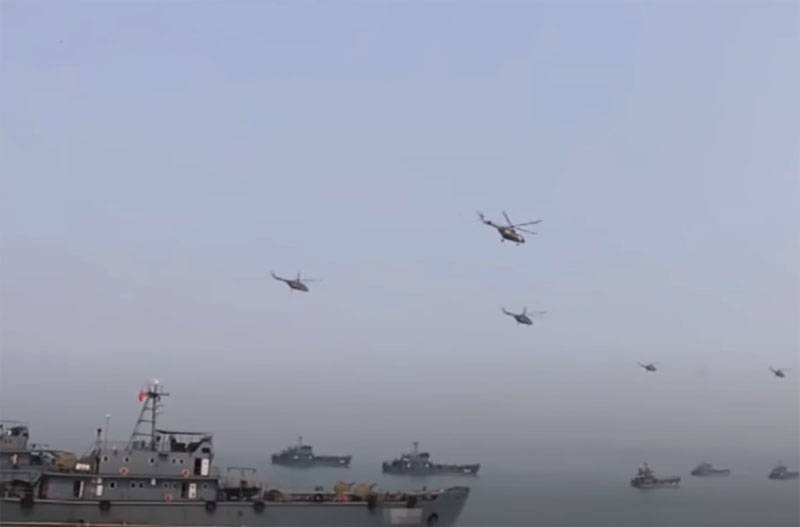 The large-scale complex exercises with the participation of the Marine Corps of the PLA Navy drew attention. They were held in the southeastern provinces of China Guangdong and Fujian.
In the reports of the Chinese Ministry of Defense, it is said that, according to the scenario of maneuvers, the conditional enemy, having overcome the strait (obviously, this means the Taiwan one), landed in large forces on the Chinese coast with fire support from the sea.
Marine units took up positions in the coastal zone in several directions.
The summary says that the scenario of the maneuvers assumed the capture of a conditional enemy of one of the key heights, from where he was supposed to develop an offensive deep into the territory.
Chinese press data on the exercise:
After receiving the order, the commanders on the ground began to deploy forces and equipment. Attack and multipurpose (landing) helicopters appeared in the air. The well-armed Marines attacked the enemy from multiple directions using BMPs.
The Chinese military dubbed the exercise a "three-dimensional assault." Explaining what the principle of "three-dimensionality" was, in China they point out that the enemy landing force, trying to gain a foothold on land, was attacked from land, sea and air, as a result of which it was (conditionally) defeated.
The Chinese press make it clear that the military exercises are related to the "intensification of militarization" of Taiwan, which is being carried out by the Americans. It also points to the increasing appearance of US Navy warships and reconnaissance ships in the Taiwan Strait and the South China Sea.