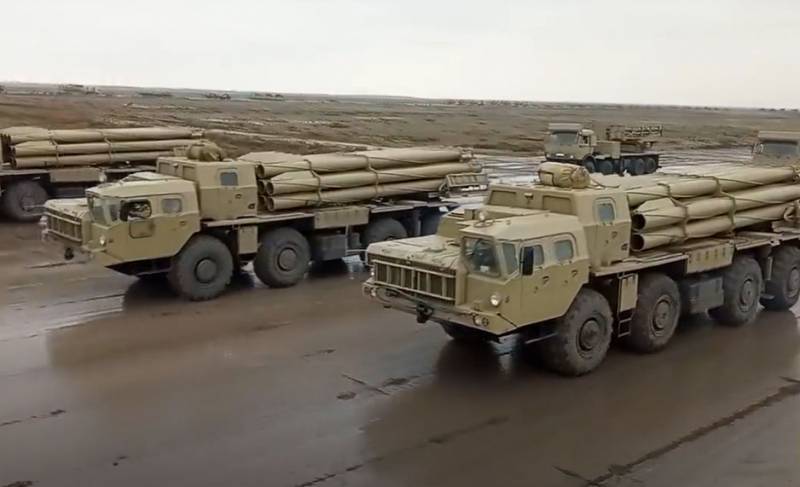 The network publishes footage of the preparation of Azerbaijani troops for the military parade. The authorities of the republic decided to devote this parade to the results of the hostilities in Nagorno-Karabakh. In Baku, they believe that the Azerbaijani army has achieved a great victory.
The footage from the capital of Azerbaijan, which is distributed by the Ministry of Defense of the republic, shows columns of servicemen marching under military marches of various types and branches of troops.
The rehearsal of the parade is carried out in compliance with the mask regime.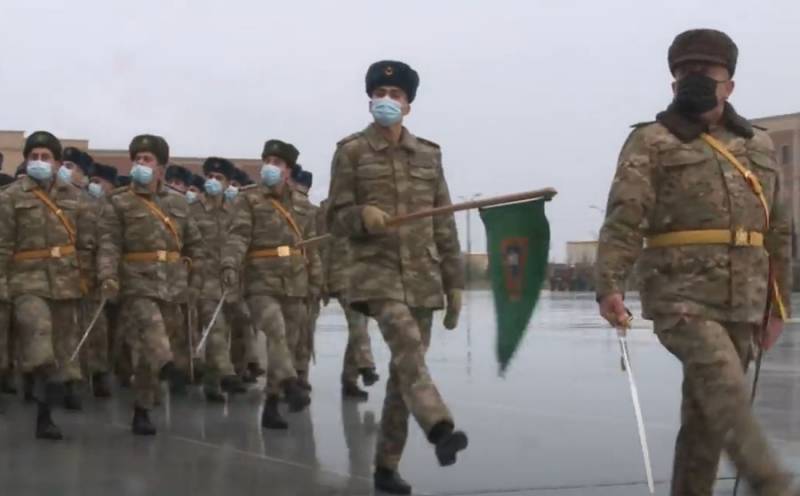 One of the stages of the rehearsal was the passage of the columns of automobile platforms, on which the captured equipment of the Armenian troops (also the troops of the army of the unrecognized Nagorno-Karabakh Republic) was placed. The footage shows army vehicles, armored vehicles, and other equipment damaged during shelling.
Also, during the parade, its own equipment will pass along the main streets of Baku - the equipment of the armed forces of Azerbaijan, which participated in the battles in Nagorno-Karabakh. it
Tanks
, multiple launch rocket systems, air defense systems and more. During the rehearsal, this technique was also carried on special car platforms.
Turkish President Recep Tayyip Erdogan is expected to attend the military parade in Baku.