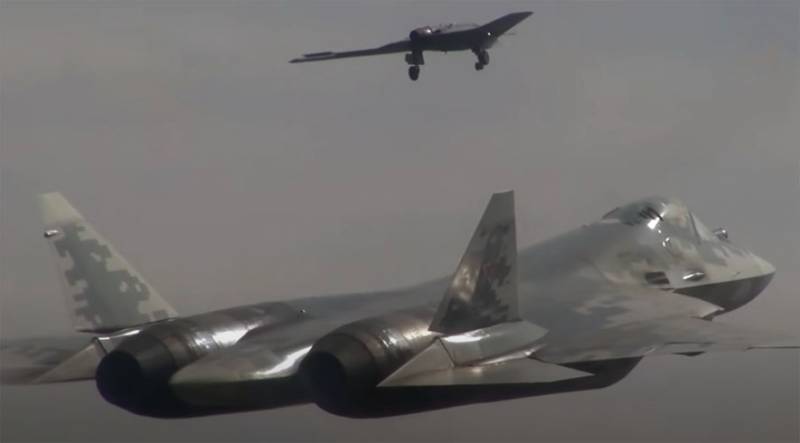 The Latin American press is discussing the prospects for the Russian heavy attack drone "Okhotnik". Military observer Juan Carlos Benavides notes that Russia may soon become the first country in the world in which drones will be used as a means of air interception.
At the same time, an observer from Argentina writes that this option for using an attack drone can increase the safety of the Su-57 fighter. In particular, we are talking about tests, which showed that the Russian Aerospace Forces are going to use a fifth generation fighter together with an UAV. In a real combat operation, the Hunter will be able to attack enemy air assets that pose an immediate threat to the Su-57 fighter. At the same time, the collection of information can be carried out in a kind of cooperation: both by the Su-57 itself and by the "Okhotnik" UAV, which will generally increase the efficiency in the exchange of relevant data and when making this or that decision.
In the comments to Benavides' publication, Argentine users suggested paying more attention to modern Russian weapons in terms of the possibility of acquiring them. In particular, it is noted that "it is time to overcome the British blocking of the full development of the armed forces." In Argentina, many believe that the loss of the San Juan submarine during its passage "was not without British intervention."
Recall that between Argentina and Britain, the issue of the Falkland Islands (Malvinas) remains an acute issue of relations.