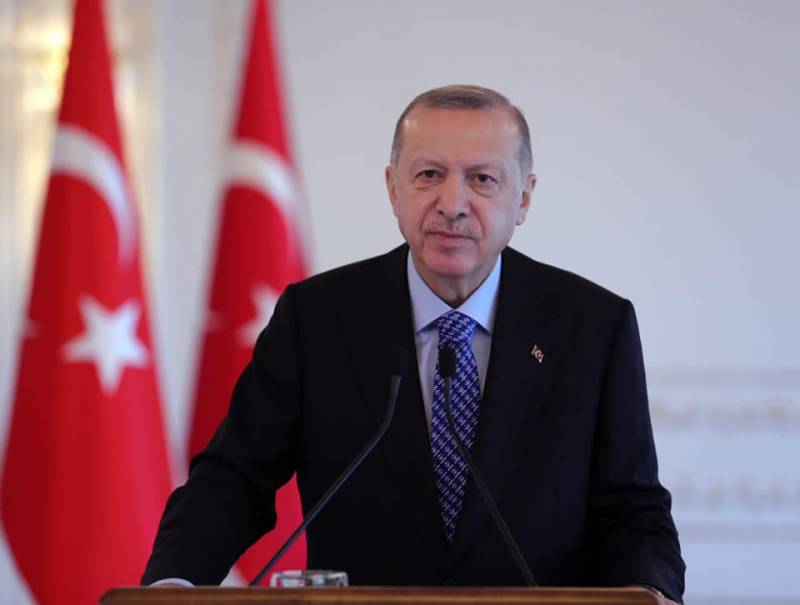 The Turkish President commented on the adoption by the French Senate a few days earlier of the resolution, which speaks of the need to recognize the independence of Nagorno-Karabakh. The French government, we recall, refused to follow the letter of the resolution.
According to Recep Tayyip Erdogan, the French Senate has found itself in a stupid situation in which the executive branch refuses to execute its decisions. The very same resolution of the French legislative body of November 26 this year, the Turkish president called "France's encroachment on the sovereignty of Azerbaijan."
Erdogan made this statement during the opening ceremony of a new highway in eastern Turkey.
Erdogan:
What they accepted there is a disaster. This is an encroachment on Azerbaijani sovereignty. Karabakh is Azerbaijani territory. But France is the co-chair of the Minsk Group (OSCE).
The Turkish President added that he hopes that the international community will collectively condemn the actions of the French senators.
Erdogan:
Otherwise, it will remain a dangerous precedent that will threaten the independence of other states of the world.
Let us remind you that earlier in France Turkey was accused of participation in the Karabakh war. In Paris, they said that Turkey also facilitated the dispatch of militants from Syria to Nagorno-Karabakh.