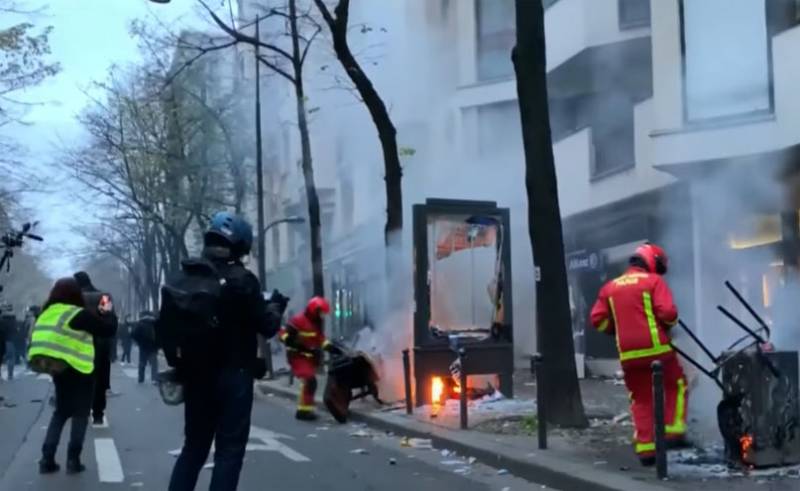 France has hosted one of the largest protests in recent months. In different cities of the country, up to 100 people took part in rallies against the law prohibiting journalists from taking photos and filming police officers.
The French authorities previously said that such a law (while it is still in the form of a bill) "will improve the level of security in the country and reduce the risks for law enforcement officers."
Many French people believe that in this way the authorities violate one of the basic republican principles - the principle of freedom.
During the rallies, about 70 people were detained. It is also reported that several police officers were injured during protests in Paris.
In his Twitter microblog, French Interior Minister Gerald Darmanen said that "hooligans are crushing the French Republic" and added that he is completely on the side of the police and gendarmerie.
It is difficult to imagine the level of rejection on the part of the collective West, if such a bill were introduced, for example, in Belarus, and the head of the Ministry of Internal Affairs of the Republic of Belarus would call the protesters "hooligans crushing the republic." The very next day would have been followed by the next sanctions measures and calls "to observe democratic principles." But, as the famous meme says, "it's different." What is allowed in France "cannot be allowed" in Russia and Belarus.