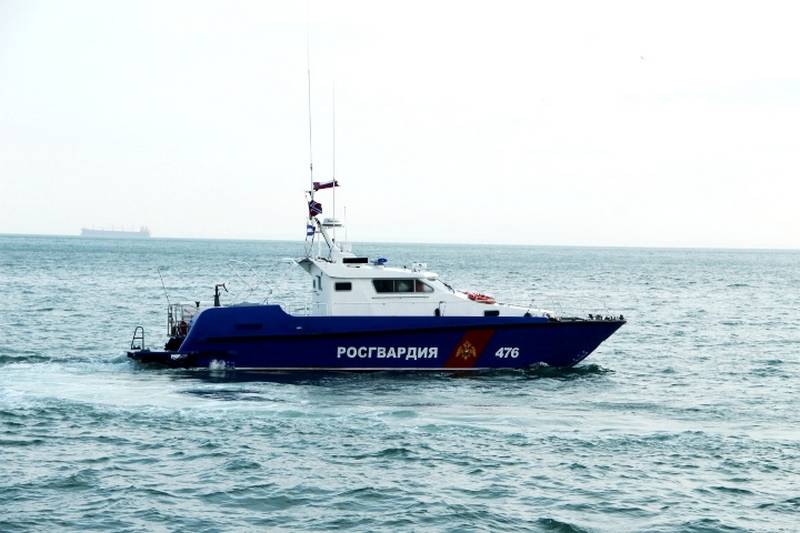 Immediately six boats of the Sargan series entered service with the naval unit of a separate special-purpose brigade of the Southern District of the Russian Guard in Kerch, which guards the Crimean Bridge and the Kerch Strait. This was reported by the press service of the Southern District of the National Guard.
The boats were reportedly manufactured at the More shipyard in Feodosia and, after passing the tests, were handed over to the Russian Guard brigade. It is noted that the boats will be used to ensure security in the Kerch Strait. The press service added that the brigade will soon receive two more such boats.
The excellent speed qualities of the boats, their maneuverability, will allow the crews to perform any assigned tasks at a high level. On behalf of all my colleagues, I express special gratitude to the shipbuilders of the shipyard for the design development of the "Sargan" series and the successful implementation of this project in the interests of the Russian Guard
- said the head of the maritime service of the district, Captain I Rank Sergei Romanko.
According to the declared characteristics, the displacement of the "Sargan" boat is 12 tons, the speed is up to 44 knots, the autonomy of navigation is 2 days, the cruising range without refueling is 413 miles, the crew is 3 people + 6 people of the landing party.
Initially, the boat was developed to guard the ex-President of Ukraine Viktor Yanukovych, but due to the events of 2014, the development was not completed. The boat is designed for special forces, special operations, as well as interception and detention of offenders in sea, river and lake waters.