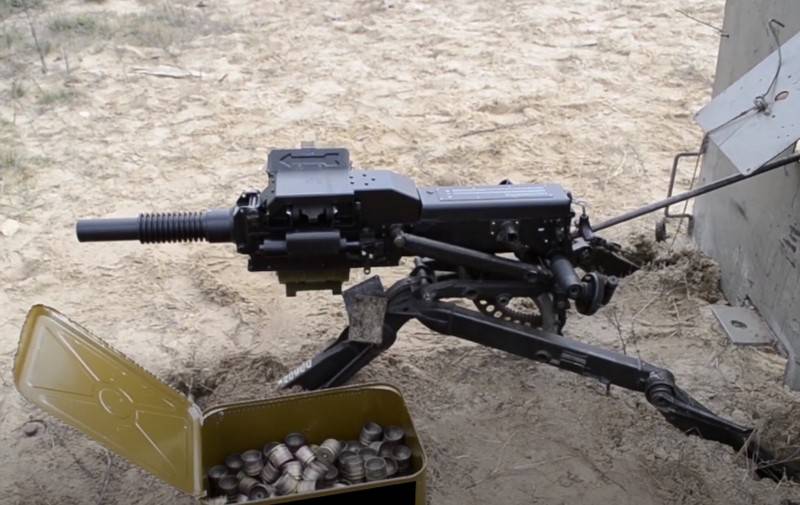 The Armed Forces of Ukraine received the first batch of the KBA.30-117 "Infantry Option" 02-mm automatic heavy grenade launcher. According to the press service of the Artillery Armament Design Bureau, the tests of the grenade launcher have been successfully completed.
According to the report, acceptance tests of the first batch of KBA.169-117 "infantry variant" grenade launchers were carried out at the training ground of the 02th training center "Desna". Representatives of the Ministry of Defense of Ukraine took part in testing the grenade launchers. After the end of the tests, the entire batch was transferred to the APU. How many grenade launchers are in the transferred batch is not reported.
In October this year, at the Desna test site, type tests of the KBA.117-02 were carried out, after which the grenade launcher was approved for acceptance tests.
The 30-mm automatic grenade launcher KBA.117 is an analogue of the Soviet AG-17 grenade launcher and is intended for installation in combat modules. Accordingly, he has no aiming devices and manual descent. The KBA.117 was adopted in 2019.
KBA.117-02 is an "infantry version" of the grenade launcher, modified for use from the machine. The grenade launcher is designed to destroy enemy manpower and fire weapons deployed behind shelters, in open trenches or trenches, as well as behind natural folds of the terrain. Shooting from it is carried out along a flat or hinged trajectory with single or automatic fire.