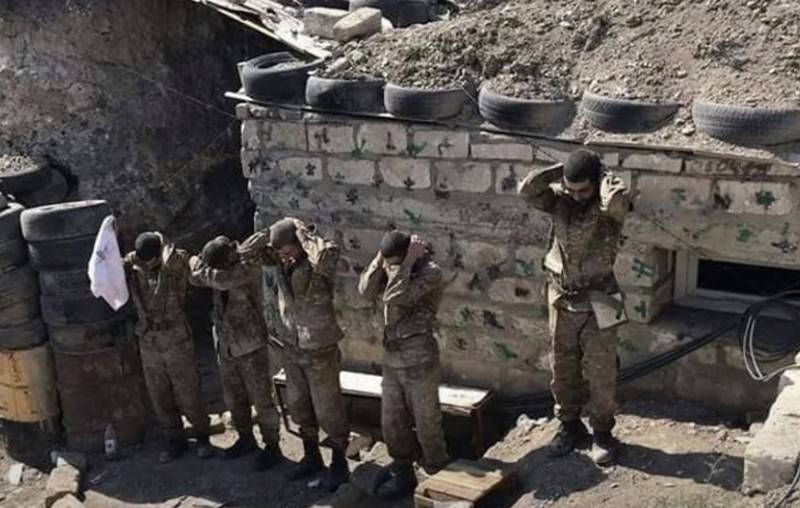 Armenia and Azerbaijan agreed on the exchange of prisoners according to the "all for all" formula. Armenian Prime Minister Nikol Pashinyan stated this on Saturday during a video message to the people.
According to the Armenian Prime Minister, the parties were able to achieve progress in the exchange of prisoners, having agreed on the exchange of "everyone for everyone." He called on the people to be patient in this matter, stating that the exchange will include not only those taken prisoner during the last conflict in Nagorno-Karabakh, but also before that.
This applies not only to those captured during the war, but also to those who ended up on the Armenian or Azerbaijani side before it.
- he added.
Pashinyan noted that it is necessary to develop a mechanism for the return of prisoners, about which it is not known now, but the data may appear in the future.
Pashinyan called the search for the missing as another important task. According to him, more than 600 bodies of servicemen have been removed from the territories controlled by Azerbaijan, 500 have not yet been identified. To date, only 135 bodies of the victims have been identified and handed over to their relatives.
Earlier, Baku and Yerevan published data on losses. According to the Ministry of Defense of Azerbaijan, 2783 servicemen were killed during the military conflict, the identity of 103 servicemen is established by DNA analysis. More than 100 servicemen are considered missing. The number of Armenian servicemen killed since the beginning of the conflict was 2425.