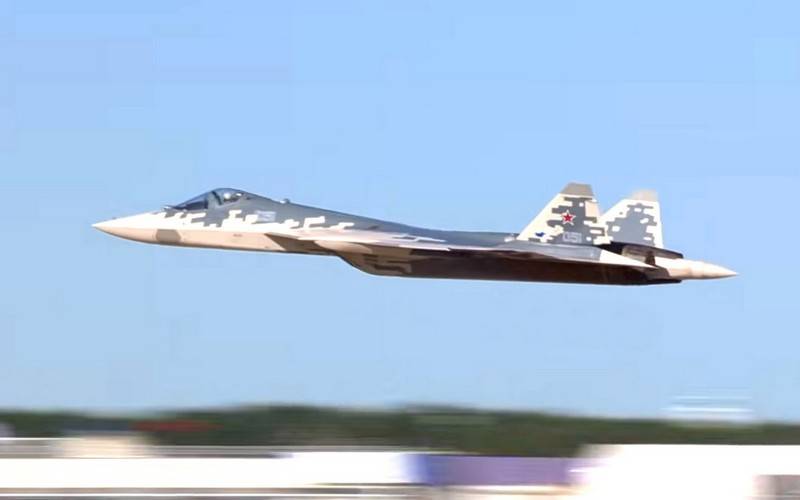 Should the United States refuse to supply the United Arab Emirates with fifth generation F-35 fighters and MQ-9 Reaper strike drones, the UAE reserves the right to turn to "other sources." The EurAsian Times writes about it.
Abu Dhabi reacted to a statement by members of the US Congress who opposed Donald Trump's decision to supply the UAE with F-35 fighters and MQ-9 Reaper drones, saying that if the deal was canceled, they would have to turn to another supplier, although "I didn't want to would ".
We would prefer to have the best American equipment, or we are reluctant to find it from other sources, even if it is inferior to American
- said the UAE Ambassador to the United States, Yousef al-Otaiba.
The publication notes that this statement is a clear sign that if the United States refuses to supply F-35 fighters, the UAE may turn to Russia to purchase a batch of fifth-generation Su-57 fighters that can compete with the American F-35.
Earlier, US President Donald Trump announced the conclusion of a deal with the UAE for the supply of a large batch of American weapons. In addition to 50 F-35 fighters and 18 attack drones, the United States will supply Abu Dhabi with various "advanced weapon systems" and ammunition for a total of $ 23,37 billion. However, Robert Menendez, Senior Democrat of the Foreign Affairs Committee of the US Senate, together with Senators Chris Murphy and Rand Paul, who accused the UAE and Saudi Arabia of using the American
weapons
for "killing civilians in the Middle East".
In Libya, the UAE violates the international arms embargo. And there is evidence that the Emirates illegally transferred American military equipment to extremist militias in Yemen. The question arises why the US would reward such behavior with an arms sales agreement
- said in a statement by US senators.