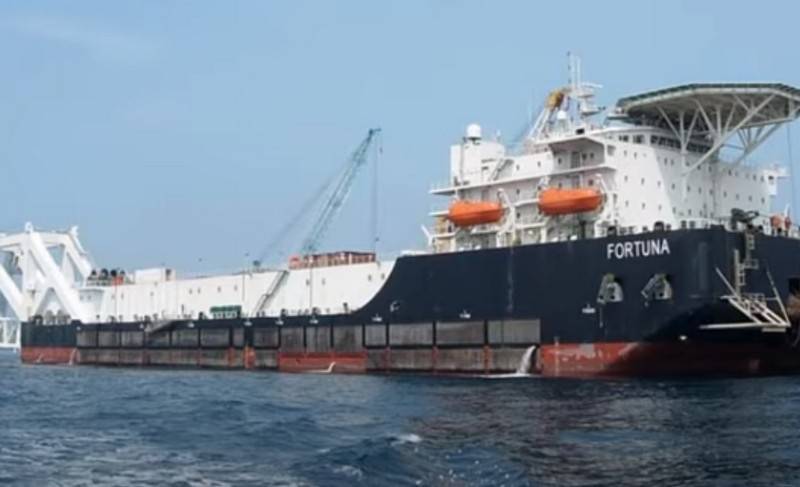 In Germany, they named a pipelayer that will complete the construction of the Nord Stream 2 gas pipeline in German waters. According to the navigation warning issued by the Federal Maritime and Hydrographic Agency of the Federal Republic of Germany, the anchor pipelayer "Fortuna" will continue work on the gas pipeline.
The warning says the Fortuna pipe-lay barge will conduct "subsea pipeline operations" in the Baltic Sea south of the shallow Adlergrund region from December 5 to December 31. It is currently located in the German port of Wismar. Earlier it was reported that the completion of the gas pipeline in German waters will be carried out by the ship "Akademik Chersky".
On November 27, the German maritime agency posted a notice to sailors to carry out work to the south of the shallow Adlergrund area in the Baltic Sea on two parallel lines of the Nord Stream 2 gas pipeline. The report said that work in the exclusive economic zone of Germany will be carried out using a vessel with anchor positioning approximately from 5 to 31 December.
The German Federal Office for Shipping and Hydrography has agreed to lay the pipeline in German waters by the end of the year. The continuation of work in January-April 2021 is already being approved.