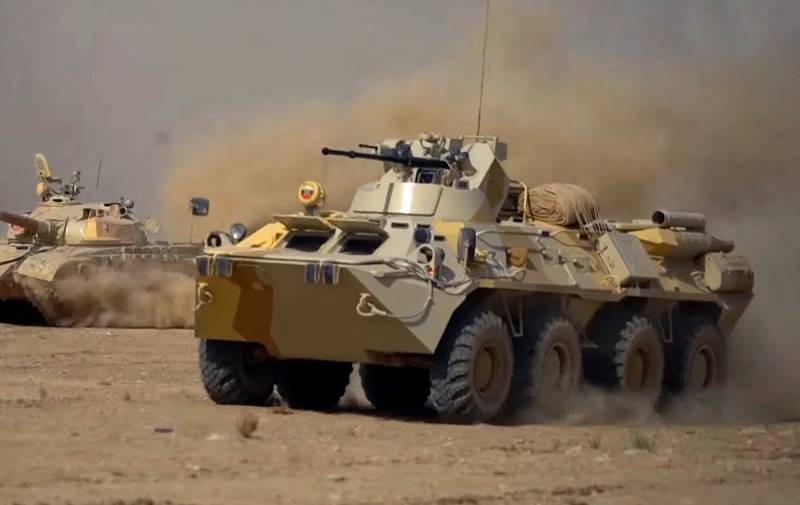 In recent years, the Russian army has significantly replenished with a fleet of BTR-82A / AM armored personnel carriers, which, in comparison with their predecessors, the BTR-80 are equipped not only with machine-gun, but also cannon armament.
The receipt of a new combat filling gave rise to Western expert organizations to transfer these vehicles to the IFV category, which in the Russian classification corresponds to the rank of an infantry fighting vehicle.
BTR-82A / AM have been supplied to the armed forces since about 2011. According to the IISS, at the beginning of 2020, the ground forces of the RF Armed Forces numbered 1000 units, the coastal forces - 661 units, and the airborne forces - 20 vehicles. Due to their numbers, they constantly appear in photographic materials and videos, which, in particular, record the deployment of peacekeepers in Nagorno-Karabakh. However, many readers have the question of how to distinguish between modifications -A and -AM?
Indeed, outwardly they are almost identical: both versions are equipped with the same type of turret, which is covered in front by a uniform rectangular armor plate, both vehicles have an air intake tube at the stern - that is, they have all the features by which they can be easily distinguished from the BTR-80A. But how not to confuse the BTR-82A / AM with each other?
The BTR-82A is a vehicle produced from scratch, while the BTR-82AM is a deep modernization of the old-built BTR-80; accordingly, the "upgraded" cars inherited the specific features of the base body. The most important part for recognition is the welded loophole - the version of the BTR-82A simply does not have it.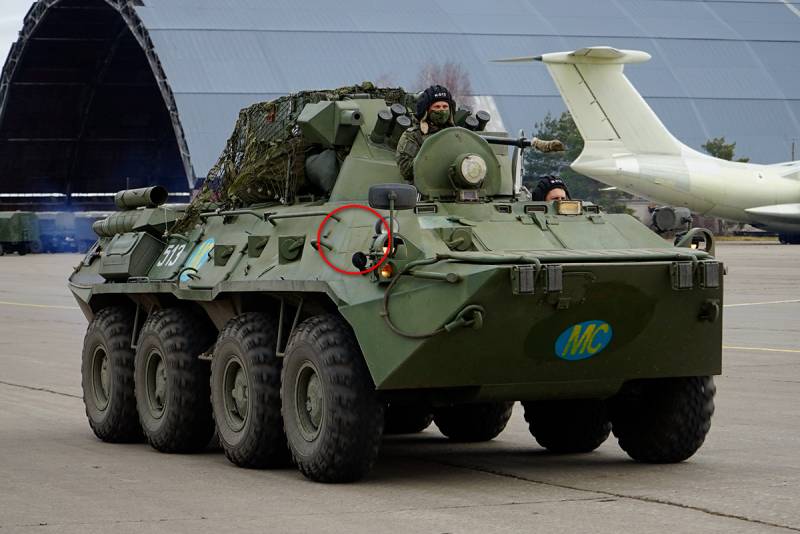 An example of a BTR-82AM with a welded embrasure when deployed in Karabakh