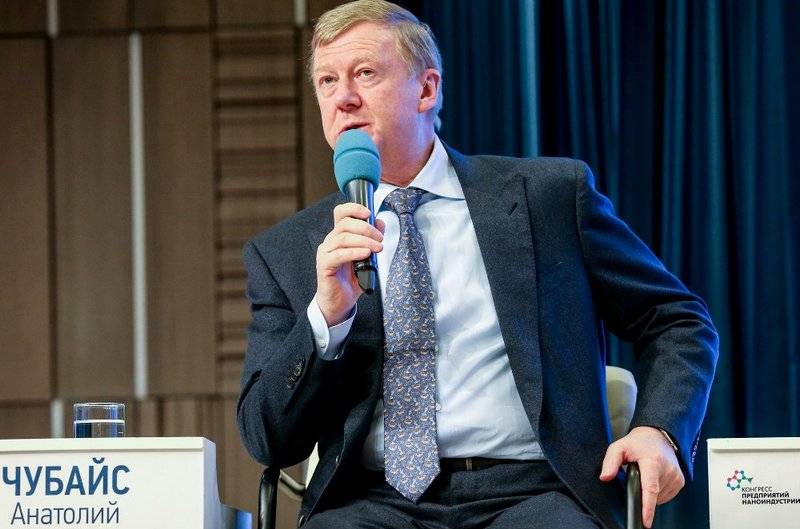 The ex-head of Rusnano, Anatoly Chubais, was given a new position. By decree of the head of state, Chubais was appointed the president's special representative for relations with international organizations to achieve the goals of sustainable development. This was reported by the Kremlin press service.
The President of Russia (...) signed a decree appointing Anatoly Borisovich Chubais as a special representative of the President of the Russian Federation for relations with international organizations to achieve sustainable development goals
- stated in the Kremlin.
The decree comes into force from the date of its signing.
Chubais was the head of Rusnano for 12 years. On Wednesday, December 2, Vladimir Putin suggested that the first deputy chairman of the board of the Military-Industrial Commission and former top manager of Rostec, Sergei Kulikov, replace Chubais in the chair of the head of Rusnano. Already on December 3, the government approved a directive for the election of Kulikov as head of Rusnano for five years instead of Anatoly Chubais; Chubais himself then announced that it was the last day. Kulikov has already taken up his duties.
Earlier, some media reported that Chubais's new work may be related to climate change issues, reducing carbon emissions into the atmosphere and other issues of the implementation of the Paris climate agreement.