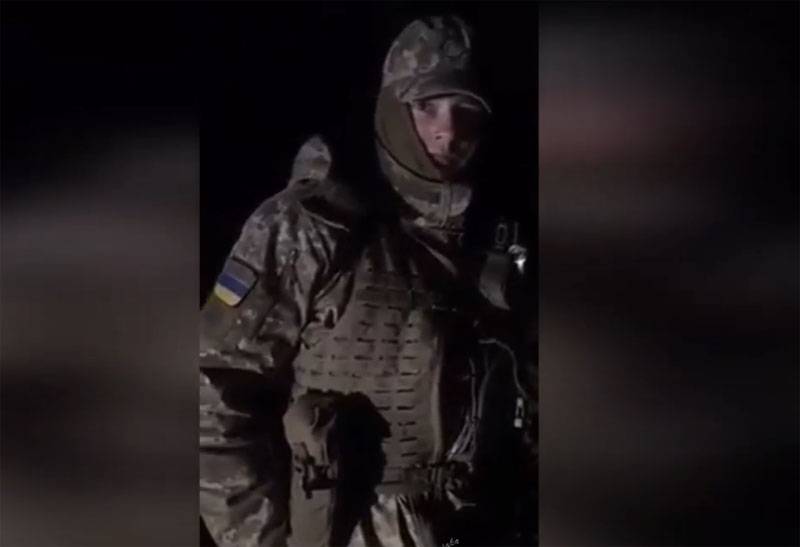 A video from the Ukrainian border appeared on the network. Its main character was a Ukrainian border guard, who had an officer with the rank of lieutenant colonel in the border section entrusted to him for protection in the dark.
During the filming, the soldier gets up from the ground and tries to answer the questions of the senior in rank about what he did on the ground.
The Ukrainian border guard decided to show resourcefulness "in a critical situation" and said that he did not sleep, but "tore the grass."
The officer tried for a long time to understand what exactly and to whom the border guard "tore". As a result, the soldier, who gave his last name - Belsky, "explained" that "he did not sleep, but tore grass for the rabbits to his partner, who is nearby."
Lieutenant colonel:
So what's he got there, rabbits? Are you guarding the border here, or are you tearing the grass for the rabbits?
Soldier:
I guard the border.
The officer:
I see ... If I went a little faster, I would run over you.
Border guard:
Wouldn't move.
At the same time, the soldier at first, apparently, did not understand at all with whom he was talking.
The soldier tried to "explain" something else, while keeping his hands in his pockets. The Ukrainian officer very calmly made a remark to him about this, and then handed
weapon
, which was in his hands while the soldier slept.
The officer:
My friend, the car stopped, I turned off the car, turned on the video camera, and only then you began to get bloated.
Full version of the conversation in the video from the Ukrainian border: