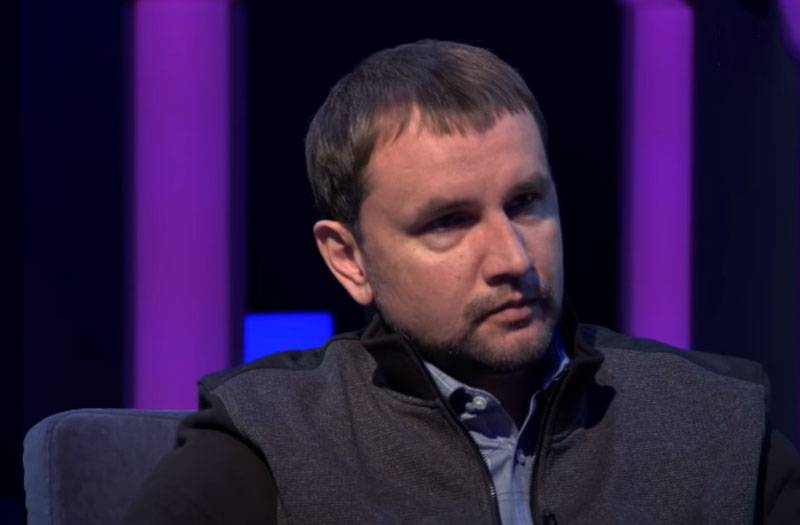 The notorious ex-director of the Institute of National Memory Volodymyr Vyatrovych began to "tour" on the airs of not only the Ukrainian media, but also the media platforms of the eastern EU countries. In particular, his interview appeared in the major Czech publication Aktualne. And almost all of it (interview) was devoted to how "
история
Ukraine is perceived in Russia ". Vyatrovich, from the time of his work at the above-mentioned institute, was haunted by the opinion of Russians about those events that he himself defined almost as the main ones in Ukrainian history.
In an interview with Czech journalist Martin Novak, Vyatrovic said that "Russians prefer to believe in Soviet myths."
Vyatrovich:
For example, Russians do not see the Holodomor as genocide of the Ukrainian people. In Soviet times, it was simply forbidden to talk about it. Any mention of the famine in the USSR became the object of close attention from the KGB. They began to learn more about this only during the so-called perestroika of Mikhail Gorbachev.
The Czech author noted that Russian historians, talking about the famine in the USSR, note that the famine affected not only Ukrainians. To this Vyatrovich said that "this is a question of interpreting the history of Ukraine." According to the ex-head of the Ukrainian INP, "all this is due to the fact that the positions of the Russian government are opposite to those of Ukraine."
Ukrainian historian:
That is why it is widely believed in Russia that this was not the genocide of the Ukrainians, but that the target was the peasants as such, regardless of their nationality. This is nonsense, because the affected peasants were Ukrainians, and this was Stalin's clear intention.
A Czech journalist asked Vyatrovich why, if the Ukrainians were so "oppressed in the USSR", if the "policy of Russification" was in effect, the Ukrainians and the Ukrainian language generally survived?
Vyatrovich, frankly confused in his words, said that when he went to the Soviet school, "there the Russian language, unlike the Ukrainian one, enjoyed all the advantages." The Ukrainian "scientist" did not really answer the question of the Czech journalist. And he did not answer for the simple reason that the answer itself lies on the surface: all statements about oppression, oppression of Ukrainians are an absolute lie, which is understandable to everyone who lived in the USSR, or although he is familiar with the history of the Soviet state, which at one time was headed by ethnic Ukrainians.
Ultimately, Vyatrovich finally "hit" politics, stating that Zelensky was in vain hoping for a dialogue with Putin, since "Putin's goal is to eliminate an independent Ukraine."