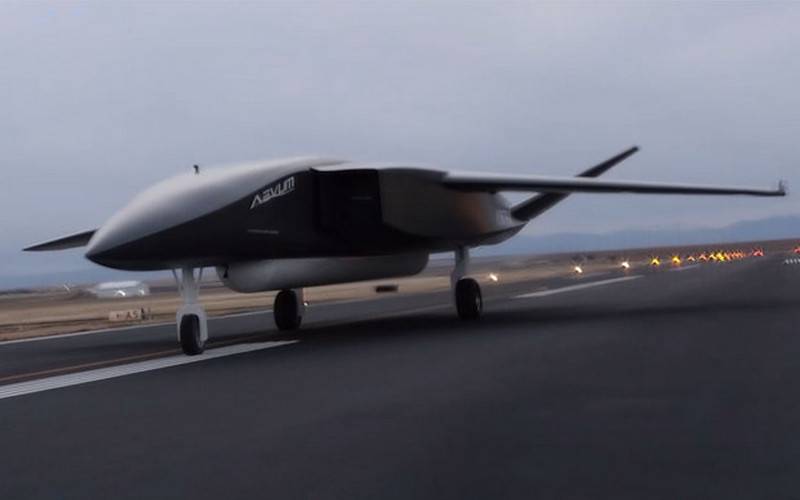 An unmanned aerial vehicle was presented in the United States, which is planned to be used as the first stage for launching small satellites into low-earth orbit. As "NPlus1" writes with reference to C4ISRNET, the device was developed as part of the program for the creation of a reusable spaceplane.
The American Defense Advanced Development Agency has announced a competition to create a system capable of launching a payload into space at least 10 times every 10 days. Moreover, the system should be reusable and relatively cheap.
The Ravn X drone developed by Aevum is 24,4 meters long with a wingspan of 18,3 meters. Maximum take-off weight - 24,9 tons, runs on conventional aviation fuel. As conceived by the developers, with the help of this device it is possible to provide space launches of small satellites every 3 hours. The drone will have to rise to an altitude of 9 to 18 thousand meters, from where it will launch a two-stage rocket, which will launch satellites into low orbit.
According to the company, the first flight of the new drone should take place before the end of 2021, and the first demonstration launch of a payload into space for the military is also planned next year.
Work on the new device has been going on since 2016, the company has not yet provided details of the development of the drone.