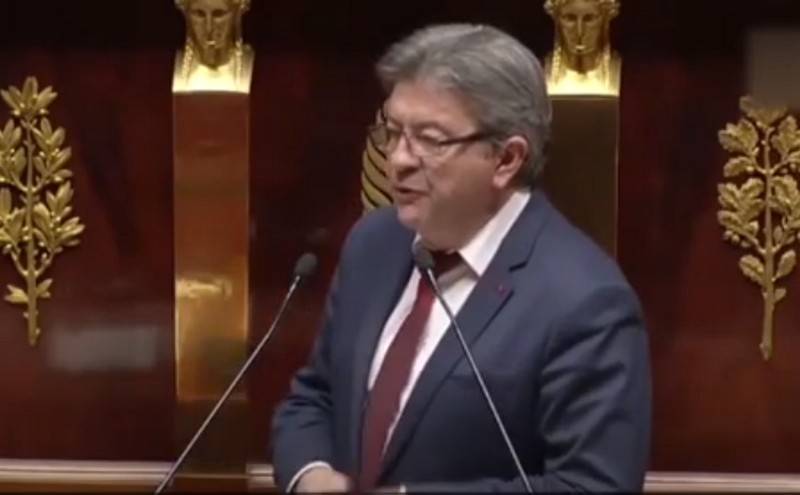 French politician, leader of the "Unconquered France" party Jean-Luc Melanchon said that France has no place in NATO, Russia is a reliable partner, and the United States has never been. As Nina Dyulgerova writes in an article for the Bulgarian newspaper Trud, Melanchon raised issues that are on the agenda not only in Paris.
According to the French politician, France has nothing else to do in NATO. The author of the article agrees with him, claiming that over 70 years the North Atlantic Alliance has exhausted itself and can no longer be the guarantor of Europe's security. An example of this is the behavior of Turkey, which ignores and violates the basic rules of conduct of the organization.
As a way out of the situation, one can accept the proposal of French President Macron, who has already proposed several times to create a European army with its own budget, independent of NATO.
The restoration of full membership of Paris in the North Atlantic Treaty Organization at the end of the first decade of the 70st century is clearly no longer relevant, an organization with a XNUMX-year-old
history
exhausted itself. All these conclusions are close to the familiar phrase uttered by a child in a famous fairy tale: "And the king is naked!"
- the author writes.
In addition, the French politician called Russia a reliable partner, which sounds like heresy, Dyulgerova notes. However, such a statement is well explainable. The point is that for several centuries the European vector of Moscow has invariably been directed through Berlin to Paris, the countries have centuries-old ties.
At the same time, Melanchon "dared" to compare Russia and the United States, accusing the Americans of being unreliable.
The categoricalness with which the United States is accused of using rather than defending its European partners and their interests is impressive. (...) Melanchon's conclusion is also sad, saying that the United States does what it wants, regardless of anyone.
- the author of the article writes.
Summing up his reflections, the author declares that the world has gone astray, and modern problems cannot be assessed and solved using the old methods.
Earlier, French President Emmanuel Macron said about the "death of the brain of NATO."