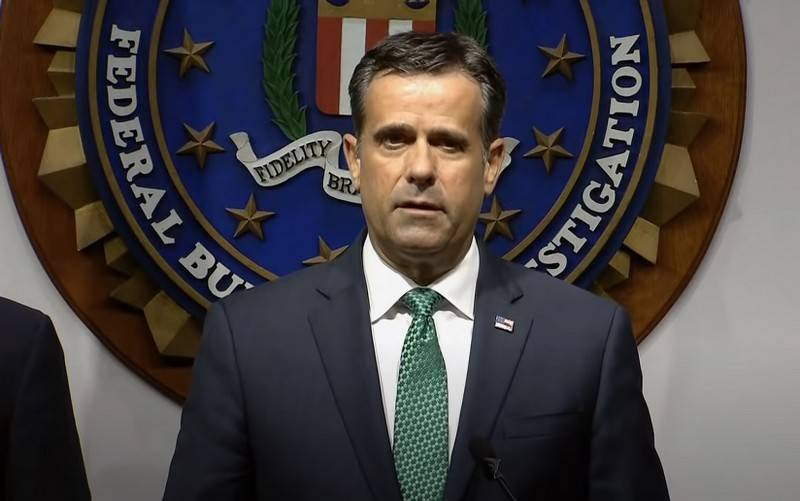 The United States has named the biggest threat to the country in 75 years. As it turned out, all these years China hindered the world dominance of the United States in the economy, military sphere and technology, as well as democracy and freedom. And it is China that has been the "biggest threat to democracy" for many years. This is the conclusion reached by the Director of National Intelligence of the United States John Ratcliffe in an article for The Wall Street Journal.
Ratcliffe explained that he made this conclusion not from scratch, but on the basis of intelligence information. According to him, he has access to the largest amount of intelligence received by the United States in all years. After studying the information received, he came to the conclusion that it is China that represents the largest threat to the United States at the moment and the largest threat to democracy and freedom around the world since the Second World War.
China intends to dominate the US and the rest of the world in the economic, military and technological fields
- writes Ratcliffe.
As an example, the author cites the numerous arrests of Chinese in the United States for industrial, technological and scientific espionage. Every year, Chinese citizens commit theft of American intellectual property worth $ 500 billion, including in the military sphere.
(...) the theft of military technology from the United States is aimed at turning the PRC into the leading military power in the world (...) experiments are being arranged over the PLA military personnel in the hope of obtaining soldiers with biologically more advanced capabilities
- he says.
The head of national intelligence claims he has reallocated funding for the US intelligence services to focus on China.
Our generation will be judged by its response to China's attempt to reshape the world in its own image and become the dominant superpower instead of America.
- he summed up.