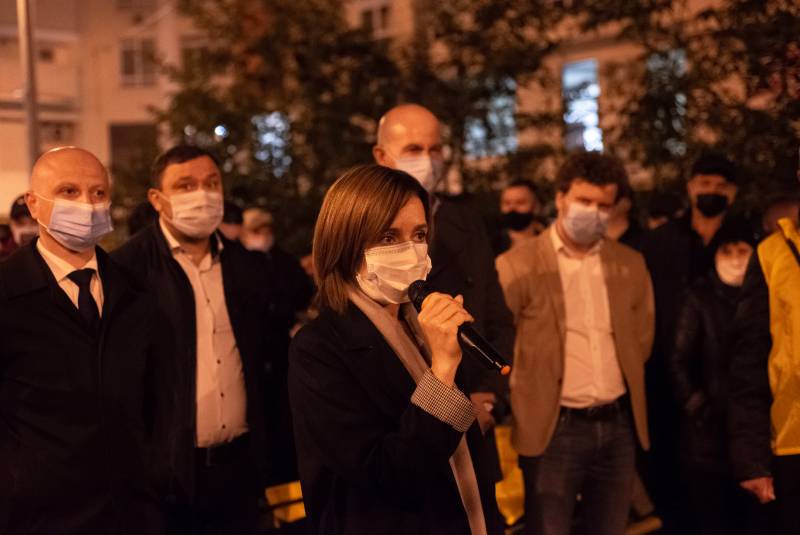 Russian politicians continue to comment on the statements of the elected Moldovan President Maia Sandu on the need to withdraw the Russian contingent from Transnistria. Recall that Sandu made such a statement before she took the presidency. Apparently, according to this lady, there are no other problems in Moldova.
Alexey Pushkov, a representative of the Federation Council of the Federal Assembly of the Russian Federation, commented on Maya Sandu's attack on the Russian peacekeepers. In his Twitter microblog, he wrote that Sandu made the withdrawal of Russian peacekeepers from the banks of the Dniester the main topic of her policy.
Alexey Pushkov, recalling that more than 200 thousand Russians live in Transnistria:
But she (Sandu) is not supported by either the government or the parliament of Moldova itself, not to mention the residents of Transnistria, especially the 220 thousand Russian citizens living there.
According to the Russian senator, Ms. Sandu will not find any solution if she continues to "shake the air."
Sandu herself is clearly determined to exaggerate the mentioned topic further. She plans to make her first visits after her official inauguration to Romania and Ukraine. At the same time, in Moldova itself, they talk about the fact that the elected president has exactly Romanian citizenship, as well as about Sandu's involvement in the work of the Soros Foundation. In Chisinau, Sandu is often called the "local Pashinyan".