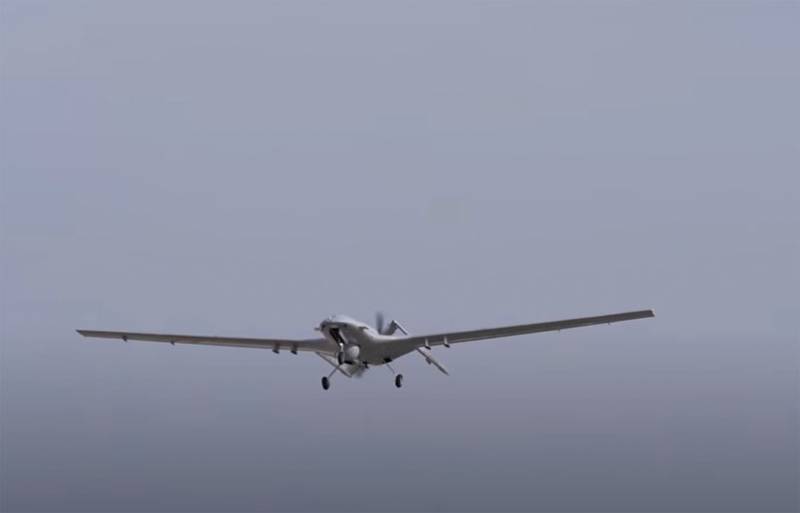 There are data on Turkey's military exports to Azerbaijan for 11 months of this year. These data are announced by the correspondent of the Middle East Eye in Ankara, Rajip Soylu.
The journalist writes that during the mentioned period (January-November 2020)
weapons
, ammunition, weapons and equipment from Turkey to Azerbaijan rose by a whopping 610 percent. The total volume of Turkish military exports is estimated at almost $ 300 million. This is despite the fact that the total military budget of the Republic of Azerbaijan for 2020 is about $ 2,2 billion. In comparison with 2019, it has grown by more than 20%.
One of the nomenclature groups of supplies from Turkey is Bayraktar TB-2 strike drones, ammunition for them, as well as reconnaissance UAVs. The largest number of supplied ammunition is air-launched anti-tank guided missiles.
Soylu writes that Turkish President Recep Tayyip Erdogan intends to visit Azerbaijan on December 9-10. It is likely that on December 10, a military parade in honor of the victory in Karabakh, announced earlier by Ilham Aliyev, may take place in Baku. Earlier, the Azerbaijani president has determined a new holiday in the republic: November 10, based on his order, was declared the day of victory.
Considering the data on more than impressive growth in the volume of Turkish military exports to Azerbaijan in the current year, as well as data on the growth of the republic's military budget, it can be stated that Azerbaijan was preparing for war. Whether the same can be said about Armenia and the unrecognized Nagorno-Karabakh Republic is a rather rhetorical question.