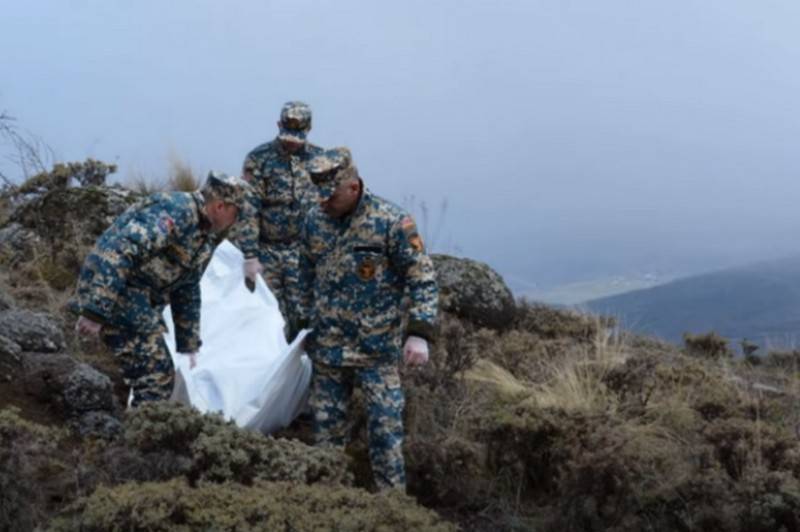 During the hostilities on the territory of Nagorno-Karabakh, the Azerbaijani army lost more than 2,5 thousand soldiers killed, more than 100 people are still missing. This is reported by the Ministry of Defense of the republic.
The message of the Azerbaijani military department, posted on Facebook, specifies that a total of 2783 Azerbaijani servicemen have died, the identity of another 103 people has not been established, and more than 100 people are missing.
In the Patriotic War, 2783 servicemen were killed. The identity of 103 soldiers is established by DNA analysis. More than 100 servicemen are considered missing. Steps are being taken to locate them and hand them over to families
- said in a statement.
It is added that today 1245 servicemen who have received various injuries are in the country's medical institutions.
Detailed information on the names of the dead servicemen, their date of birth, rank and combat path traveled will be additionally presented to the public of the country
- stated in the Ministry of Defense of the Republic.
Let us remind you that earlier Yerevan published its data on losses during the conflict in Nagorno-Karabakh. According to the statement of the Ministry of Health of the republic, as of November 19, the death toll of Armenian servicemen since the beginning of the conflict was 2425 people. It was about the servicemen of the Armenian Defense Army and volunteers, whose bodies have already passed a medical examination and their identity has been established.
Both sides note that today it is not possible to establish the final death toll, since the exchange of bodies and prisoners has not been completed.