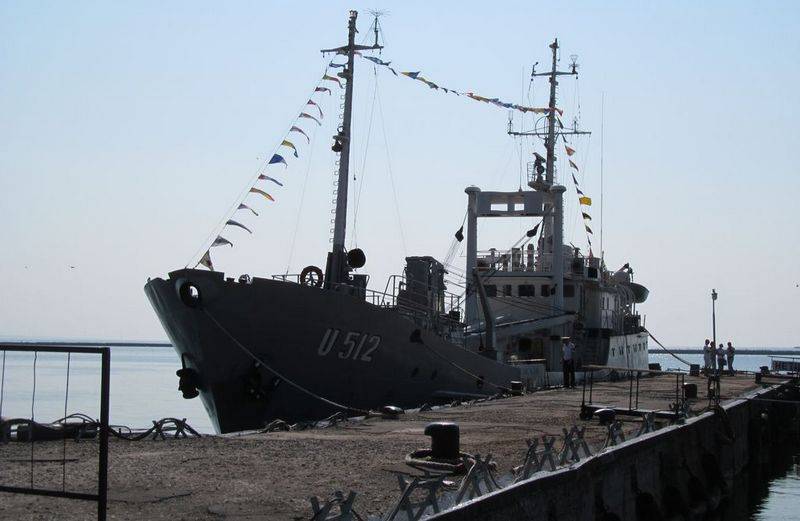 American military builders from the 133rd US Navy Construction Battalion completed the repair of the pier of the Ukrainian naval base ahead of schedule.
fleet
in Ochakov. This was reported by the command of the US Navy in Africa and Europe.
Initially, the work in Ochakov was carried out by the servicemen of the first mobile construction battalion of the US Marine Corps (NMCB 1), the so-called Seabees (Sea Bees), in September this year they were joined by 13 sailors of the 133rd US Navy battalion. According to the report, the Americans will now start building a new pier. In addition, the Americans will continue to map the seabed to prevent American warships from running aground.
Also, the US Navy divers carried out work on an underwater survey of the bottom and carried out measurements in the area of ​​the new base of the Ukrainian Navy in the port of Yuzhny.
As previously stated in the Ministry of Defense of Ukraine, a new naval base of the Ukrainian Navy will be created in Ochakov. It was even announced that four units from the Ukrainian fleet would be redeployed there: the Yuri Olefirenko medium landing ship, the Korets tug and two artillery boats - AKA-02 and Rovno.
However, no one would believe in building an entire naval base for two boats, a tug and an old landing ship. But if you consider that Ochakov is located only 100 km from the Crimea and is perfect for deploying special forces of the US Navy, including "Navy seals" there, and will be able to receive rather large ships, then everything converges.
Yes, and somehow I can't believe in the charity of the Americans, who built the operational center of the Ukrainian Navy and an entire naval base just because of their love for the Ukrainians.