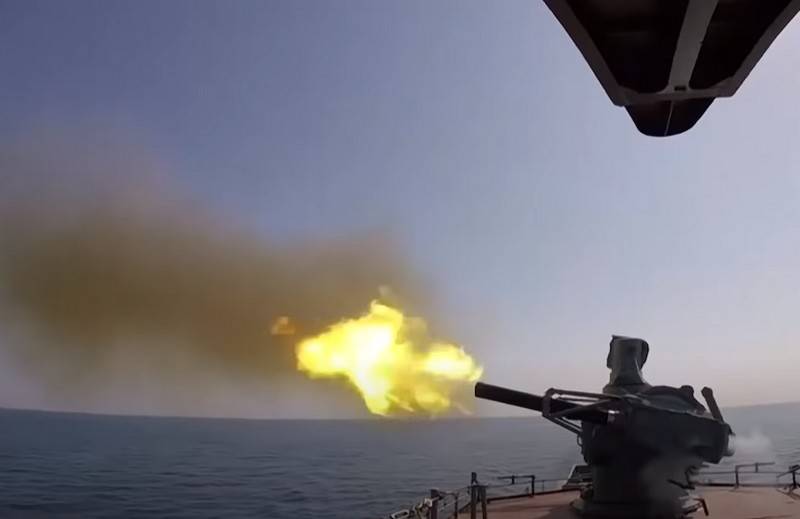 The Black Sea Fleet began a massive military exercise involving the entire naval staff
fleet
. This was reported by the press service of the Ministry of Defense.
According to the report, the exercise involved the entire ship composition of the fleet, which is currently at the bases on the Black Sea. The maneuvers involved, in particular, the frigates "Admiral Makarov" and "Admiral Grigorovich", the patrol ship "Pytlivy", the patrol ship "Dmitry Rogachev", MRC "Orekhovo-Zuevo" and "Ingushetia", BDK, small anti-submarine ships, submarines , minesweepers and ships of the auxiliary fleet.
Part of the ship's composition under the cover of helicopters and sea planes
aviation
the fleet went to sea, some remained at the basing points. In the course of the exercises at sea ranges, the practice of naval combat has already begun, training in anti-aircraft and anti-sabotage defense is being conducted. Part of the ship's personnel strikes at sea and coastal targets.
The crews of the ships remaining at the basing points will conduct trainings on the daily organization of intra-ship activities, to eliminate simulated fires or holes as part of the ship's damage control exercises.
The next stage of combat training of the crews of the Black Sea Fleet ships will be practicing operations at sea as part of homogeneous ship tactical groups
- reported in the press service of the Black Sea Fleet.