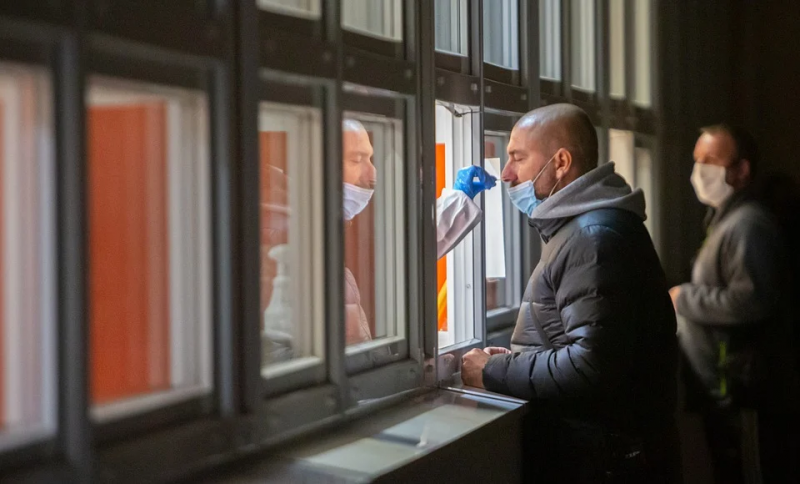 Thank you instead of "sorry"
A few days ago, a journalistic success, rare for the fall of 2020, fell - without any problems they were accredited for a big get-together, which will be held on Friday. And not online, but in normal format.
A forum on the topic of defense industry, in the capital, with the participation of foreigners, and not only from the near abroad, and therefore one problem still arose.
At present, the problem is on duty - it was necessary to urgently provide the organizers with a negative test for Covid-19. Moreover, it was done not earlier than 48 hours before the big collection.
Is it worth explaining that 99 percent of the participants and media representatives at the forum could not have one by definition. It would seem that the only way out is a paid test?
But for more than two thousand - to the conference, and even certainly without a buffet table. No, sorry. However, in reality, everything turned out to be simpler and more honest. An express test, moreover free, could be taken at the venue of the event exactly two days before it.
The organizers were not stingy to invest in the work of a special team of doctors, which, as the author himself was able to see, quickly and accurately did its job. Questionnaire, smear, wait for an answer.
The answer is negative
There are tests that are awaited with hope, like the legendary "two stripes" - a pregnancy test. And there are tests, the expectation of the result of which causes not even anxiety, but real fear. I think I am by no means alone in this attitude towards the test for the notorious "nineteenth" Covid.

Sorry for the almost complete repetition of the title - in this case, it was difficult to expect more gift than a negative answer. After all, doubts and fears, by no means minimal, were still there. The only pity is that a negative test for Covid-19 is not for long, or rather, only once.
Nevertheless, such a response became the strongest incentive to take up the pen. But all the enthusiasm and reflections of the optimist immediately ran into the inner voice, as usual - pessimistic.
It is clear that in expectation of a positive effect from the open forum, several million rubles can be sacrificed to domestic medicine. Moreover, she deserved it. Or is it just me?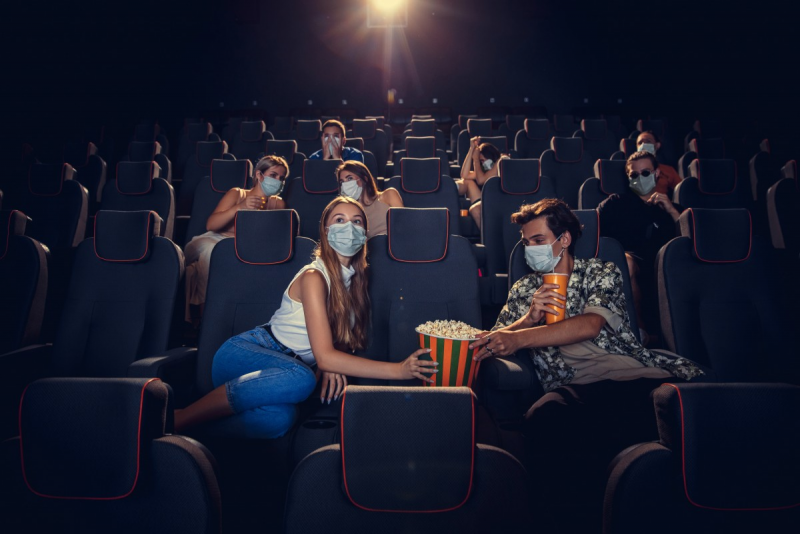 Yes, in comparison with organizational and transportation costs, the cost of testing even two thousand participants and journalists is a mere trifle. But this trifle is already, by all indications, put on the stream, or rather, on a sort of business conveyor.
As well as masks and other "protective" utensils, which, judging by the positive reports of the authorities at all levels and the now omnipotent Rospotrebnadzor, has fallen in price almost threefold. But this only means that the rate of return from 1000 percent, obtained at the start of the pandemic, has now dropped to 300.
And this is with an increase in sales volumes at least ten times. Readers can accuse me as much as they like of black envy of successful entrepreneurs "from a pandemic".
And they will be absolutely right. I envy, although I just can't understand - they somehow realize that it is impossible to build their own little paradise in a huge coronavirus hell.
Hellish torment
I will not enumerate here those who suffered the most from restrictive measures - and without me everyone knows everything. It is hardly worth mentioning the beneficiaries - those who now profit from the pandemic like no one else. A negative test gives a reason to talk about medicine and doctors.
The rank and file, doctors and nurses, were simply driven onto a deadly conveyor belt, realizing that the overwhelming majority of them would not even try to figure out something.
It is said: "it is necessary", we answer - "is." And someone just hopes to earn extra money, even if not as much as they promised during the first wave.
Statistics ruthlessly record the highest percentage of deaths just where the virus immediately finds the maximum potential victims. That is, in medical institutions and among the doctors themselves.
But is it necessary to repeat over and over again that people in white coats are now simply a total lack of oxygen. But this is a powerful blow to immunity, with which little else can compare.
However, the borders of hell have long gone beyond the hospital gates and are spreading more and more every day. Moreover, they are distributed by the efforts of the authorities of almost all levels and all countries. Not excluding China and its neighbors, who have gone into a coronavirus underground that both Ilyich and Mao could envy.
Get tested
As far as foreign experience is concerned, the first thing that catches the eye is the "covid-dissidence" of little Austria, where they are not going to hang locks on their ski resorts. Or a direct opposition to Hungary, it seems, is already ready to acquire the Russian Sputnik-V, no matter how criticized it is.
And the devilish (this is in hell) games of the Western media with numbers are frankly straining. Please note that the death rate from SARS-CoV-2 in the second wave does not exceed the rates of the first pandemic offensive. But now there are much more infected people, at least in four large countries of Europe and the United States.
This data, of course, can be looked at in the same way as the leading Western media do, of course, from the top. If the incidence rate has increased, but the mortality rate has not increased, it means that the treatment has become better. Although the vaccine in any of its forms is still only on the doorstep.
But after all, everything can be regarded in a completely different way, as is done by all covid dissidents, supposedly few in number, but retaining at least the remnants of common sense.
The number of infected people increased only because there were many times more testing, that is, testing! At times, but somewhere in tens and even hundreds of times! So I certainly did not plan to get tested - but I had to.
However, with the mortality rate, the compilers of the reports simply do not succeed - well, the public does not want to die so actively from Covid-19 anymore. Even sacred sacrifices and recording everything that is even a little close to the coronavirus does not help.
Don't shoot the pandemist
However, the answer from the "pandemists" is already at the ready - too many have already died out, and many have already developed antibodies. The other day, the mayor of the capital Sobyanin said that 50 percent of Muscovites have immunity to the newfangled infection, but either stable, or quite the opposite:
Research in Moscow shows that about 50 percent of our population already has an immune response to coronavirus: cellular immunity, antibodies, and so on ... are already more or less protected from coronavirus.
What research has been carried out, and who prompted the almighty mayor such data - one can only guess, although statistically it is now easy to substantiate anything. It's much harder to believe, especially since in the summer Sergei Semyonovich counted only 20 percent of Muscovites with immunity.
Then, in the editorial office of Komsomolskaya Pravda, the mayor not only stated that there would be no autumn wave of Covid-19, but also cited some data from the fourth stage of the study of population immunity. They, according to Sobyanin, "testified that more than 20 percent of Muscovites already have antibodies to coronavirus."
As you can see, it was said about these 20 percent even more floridly than about 50. But how, in a matter of months, another 30 percent of the population managed to acquire immunity, it is not at all clear.
Breathe deeply ...
In addition to the right to breathe freely, people have now been deprived of another essential right - to move freely. Each of the non-Moscow summit participants has their own small
история
arrival, but that's not about that.
If only we were talking about the borders between countries. Inside this or that state, the devil is also going on. And Russia, which, in fact, is now clearly among the laggards in terms of bureaucratic stupidity, alas, is no exception.
So, right before the holidays, many large enterprises, and not only Moscow ones, are already preparing to introduce something like truly draconian measures. Let me draw the attention of readers that these are not offices, at these factories and in research institutes, to fulfill the recommended 30 percent standard from working at a distance, simply colossal efforts are needed.
Yes, not everything can be shoved into a computer. And it is there that they plan to oblige employees, many of whom will disperse to relatives and friends, often to other regions, to sit in quarantine after that or to take express tests.
Not all employers are ready to pay for these tests, as the organizers of the forum did, where I was lucky to be accredited. But after all, according to this logic, employees leaving for the periphery may turn out to be carriers of infection throughout the country.
In Moscow, as, by the way, in many large cities, the rates of "infection" and "mortality" from damn Covid-19 are almost the highest in the country. So isn't it better to pass the tests at all on departure?
I will note from myself sarcastically that those very high metropolitan rates of "infection" and "mortality" are nothing more than a direct result of a much wider coverage of the population with the notorious tests and a more massive target (regarding SARS-CoV-2) hospitalization.
Well, SARS-CoV-2 itself is nothing more than a very dangerous, but hardly really the most dangerous type of flu. Which is known to be still invincible. So what now, "always be in the mask"? Well then, problems with immunity are guaranteed to all 100 percent of the world's population.