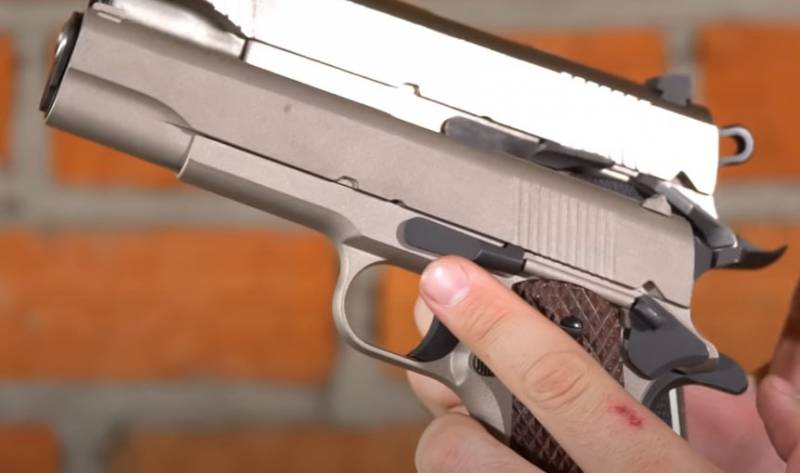 The most famous American "short-barreled" is the "Colt" 1911 (Colt 1911) chambered for .45 ACP. it
weapon
created over a century ago by John M. Browning. At the same time, the fate of the "Colt" 1911 is unique at least in that this weapon is actively used to this day. This speaks at least of its successful concept and design.
As usual with the popular and effective small arms, there were numerous copies of them, and in a variety of formats and versions, including traumatic weapons.
In Russia, on the basis of the famous American pistol, they created the "traumat" Colt 1911 T TC. This is a small arms weapon with limited damage.
On the Lazarev Tactical channel, various options for shooting from a traumatic version of the famous pistol are considered. Including shooting at various kinds of obstacles. In the course of practical use at the range, shooting was carried out, including at a foam block from various distances: 5, 10 and 15 m.
The pistol has proven its performance in terms of power.
About the most traumatic version of the famous "Colt" 1911, as well as the results of shooting from it, - in the video: