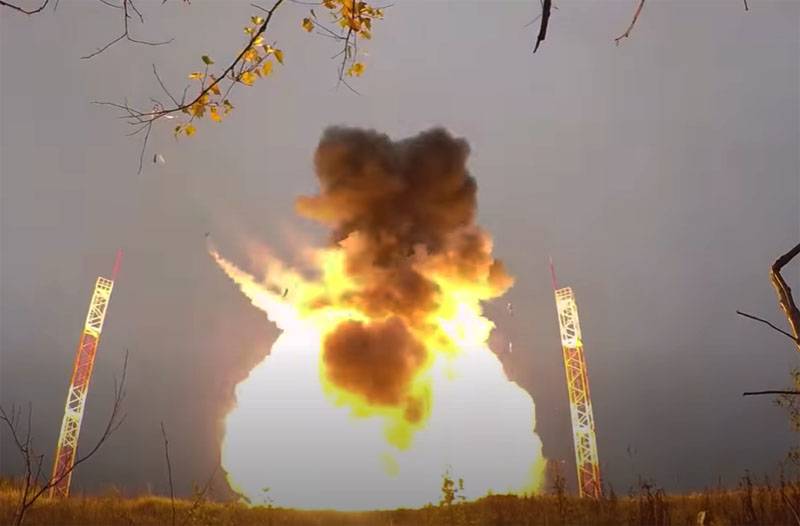 The Russian ambassador to Washington, Anatoly Antonov, is ready to arrive at the Donald Trump administration or the US State Department if they call him and continue negotiations on the extension of the Strategic Arms Treaty. He believes that this can be done quickly. The very prompt extension can ensure the validity of the contract for another 1 year - at least.
Information Agency
TASS
published an explanation from the Ambassador of the Russian Federation to the United States about what, in his opinion, means a prompt extension of the START III treaty. It was made via videoconference hosted by the Brookings Institution in Washington DC.
Antonov also added that "a wonderful team in Moscow" is working on the issue of arms control.
And although the administration of Donald Trump in the White House should soon change, the Russian foreign policy mission in the United States does not stop discussing with it the extension of the Strategic Offensive Arms Treaty (START-3). Antonov said that Russian diplomats are in close contact with Marshall Billingsley, who, according to the ambassador, is a "key negotiator."
A week earlier, Russian Foreign Minister Sergei Lavrov said that no arms control issues could be seriously resolved with the Donald Trump administration.
The START-3 treaty was signed by the Russian Federation and the United States at the end of 2010 for a period of ten years, and in early 2011 it entered into force. It ends in 2021. The agreement provides for the reduction of strategic nuclear weapons.
Russian President Vladimir Putin proposed extending the agreement for a year without additional conditions, so that during this time all controversial issues could be worked out and a common solution was reached. The United States rejected this proposal, demanding from Russia proof of the freeze of its nuclear potential falling under START III. Thus, the contract cannot be extended yet.
In fact, the existence of a treaty that would help curb the arms race is beneficial for the United States, as well as for Russia. The intransigence of the United States may have something to do with the fact that the absence of restrictions on increasing the nuclear arsenal is in the interests of arms manufacturers. In addition, the United States wants the treaty to include not only Russia and Russia, but also China.