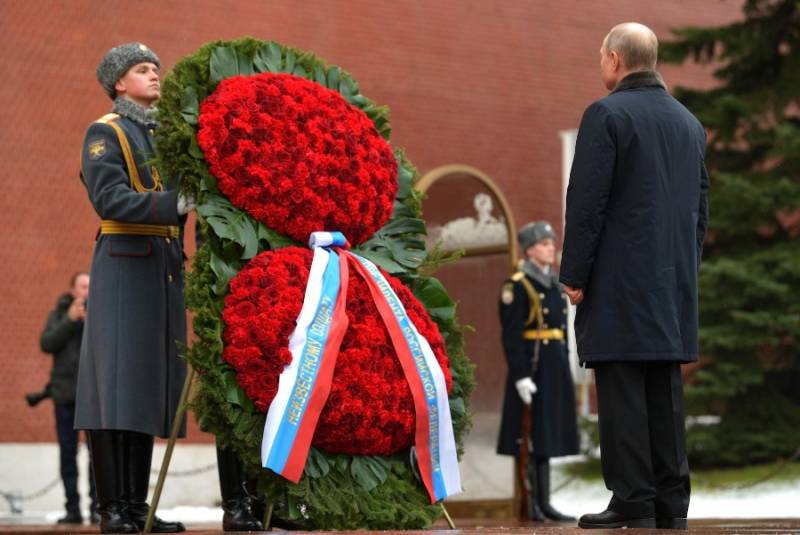 Every year since 2014, Russia has celebrated the Day of the Unknown Soldier on December 3. This memorable date was established in honor of the Soviet and Russian defenders of the Motherland, who died in our country or abroad, whose names remained unknown.
Usually their memory is honored at events organized for this date. Their participants traditionally lay flowers at the memorials to the Unknown Soldier, of which there are many in our country. On this day, Russian schools hold Memory Lessons dedicated to the fallen soldiers. This year, children will have to take an online test posted on the official website in honor of the Year of Memory and Glory. 2020 received this name in accordance with the presidential decree.
The central memorial in honor of the nameless heroes was the Tomb of the Unknown Soldier at the Kremlin wall in the Alexander Garden. This monument was inaugurated on December 3, 1966 in memory of the 25th anniversary of the Battle of Moscow. It is dedicated to Soviet soldiers who, at the cost of their lives, stopped the fascist invaders' offensive against our capital.
By the end of the Great Patriotic War, 4,5 million people were considered missing. Enthusiasts from the search movement were able to find and bury the remains of 120 thousand fallen soldiers, whose fate was previously unknown. And this is only for the period from 2012 to 2018. Of these, only six thousand soldiers were identified.
The search engines are doing a very important and noble deed, because the war is considered over only when the last dead soldier is buried.
And we can only remember and honor these soldiers who fell for the Motherland. And although the names of many of them are unknown, their feat is immortal. We must never forget about them.
Eternal memory and glory to you, Unknown soldiers of Russia.