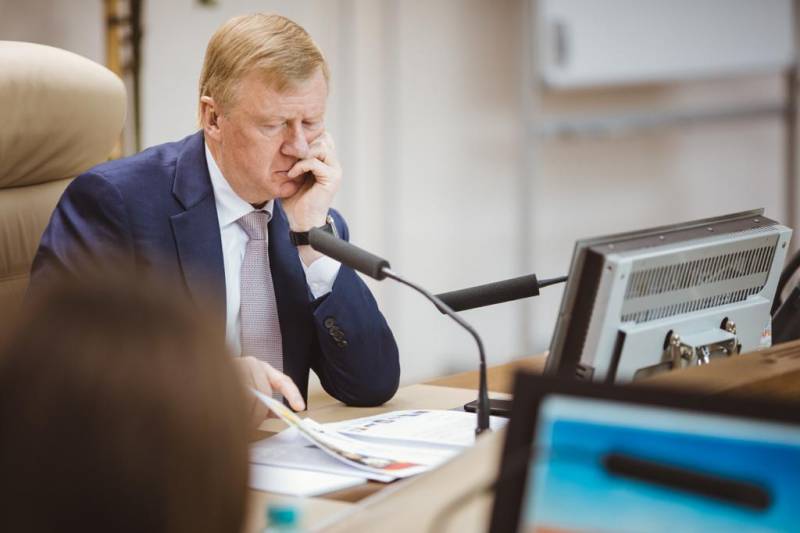 Information that Anatoly Chubais will soon leave the post of head of RUSNANO finds its confirmation. Let us remind you that a few weeks ago, the network began to publish statements that Anatoly Chubais personally appealed to President Vladimir Putin with a request "to allow him to go on a well-deserved rest." Chubais has been in his current position for over 12 years.
Today there is evidence that the candidate for the post of head of Rusnano has been "selected". According to the latest data, Sergei Kulikov will become Anatoly Chubais's replacement in this post. Until today, he worked as deputy chairman of the collegium of the military-industrial complex (Military-Industrial Commission).
President Vladimir Putin, addressing Sergei Kulikov, noted that he is being offered to head a company whose line of activity is important both for Russia itself, "and for the entire world economy."
According to the head of state, during the existence of Rusnano, many enterprises have been created, of which 115 are currently operating. They employ about 40 thousand people.
Sergei Kulikov, prior to working as deputy chairman of the military-industrial complex, held the post of one of the directors of the Rostec cluster, connected with the radio-electronic industry.
Due to the fact that Kulikov has recently worked in the system of the Military-Industrial Complex, it has already been suggested that Rusnano will intensify its activities aimed at promising military developments.
It has not yet been announced whether Anatoly Chubais will retire or move to another position.