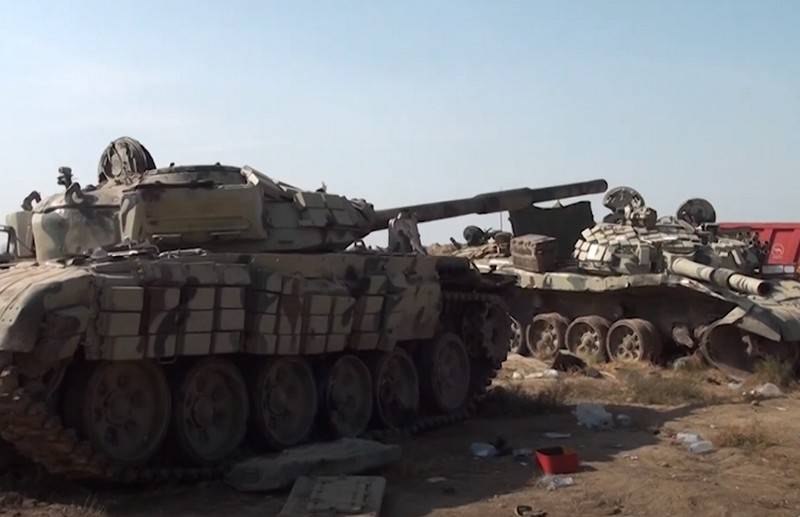 During the hostilities on the territory of Nagorno-Karabakh, Armenia lost military equipment worth at least $ 3,8 billion, either destroyed or taken as trophies by the Azerbaijani army. This was stated by Ayaz Museibov, head of the department of the Center for Analysis and Communication of Economic Reforms (CACER) of Azerbaijan.
According to Museibov, the cost of the destroyed or captured military equipment of the Armenian army was assessed in Baku. When calculating, the minimum price was taken, but still the total cost was at least $ 3,8 billion.
The cost of destroyed or captured as a trophy military equipment of Armenia in the second Karabakh war, at a minimum estimate, is at least $ 3,8 billion
- said Museibov.
At the same time, he stressed that the military budget of Armenia for 2020 is only $ 716 million. If such funding is maintained, it will take about 38 years to restore Armenia's military infrastructure.
(...) within 44 days, damage was caused to Armenia, 5,3 times higher than the annual expenditures for military needs. Calculations and economic indicators show that it will take about 38 years to restore the military infrastructure of the current military budget of Armenia.
- added Museibov.
Meanwhile, the US Congress called for humanitarian aid to Nagorno-Karabakh. Senior Democrat of the Senate Foreign Relations Committee Robert Menendez and Republican Senator Rob Portman addressed the Appropriations Committee of the Upper House of the US Congress with a corresponding statement.
The senators in a joint statement called on "to allocate funds as part of the final appropriation bill for fiscal 2021 to resolve the ongoing humanitarian crisis in the South Caucasus."
The United States must continue our long tradition of providing humanitarian assistance to those who need it most, such as thousands of ethnic Armenians who have been displaced or otherwise affected by violence.
- said in a joint statement.