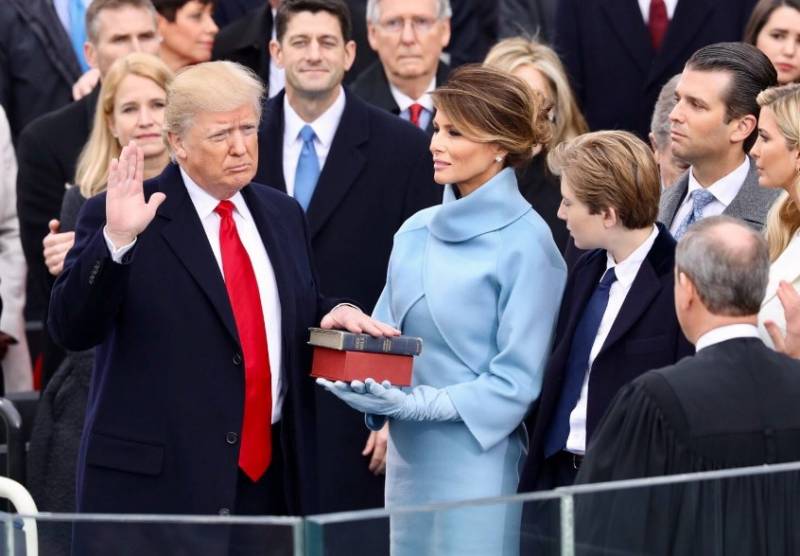 The last president of the United States spent four years in office and during this time managed to leave his mark on the American
stories
... His activities are treated differently. There are those who consider Donald Trump a criminal.
Among them is the journalist of the British newspaper The Independent Patrick Cockburn, who criticized the actions of the American leader in his article published by the newspaper on Monday.
In it, a Western observer called "Trump's worst crime in Syria." According to Cockburn, it was the "green light" that Turkey received from the US President to invade northern Syria. It was primarily directed against the Kurdish forces and led to the ethnic cleansing of representatives of this people in the region.
Cockburn said the Turkish military operation Spring of Peace, which Ankara conducted in October 2019, led to the "killings, rape and expulsion" of Syrian Kurds.
Trump did nothing when Turkish military forces occupied the Kurdish enclave of Afrin and replaced the local population with Syrian Arab jihadists. His complicity in the ethnic cleansing of the Syrian Kurds should top the list of charges against Trump.
- writes the British columnist.
Local Kurdish teacher Rohilat Hawar told him via the Internet that the extremists who now rule in Afrin consider all Kurds "heretics and pagans", declaring that they should be killed "by order of God." Hawar believes that the Syrian radicals who have captured her city are even more dangerous than the Turkish army, which calls its people "terrorists."
Earlier, Donald Trump said that the United States does not owe the Kurds anything, because they received good money for the fight against jihadists:
The Kurds fought alongside us, but they were paid a lot of money for this, and they received military equipment.