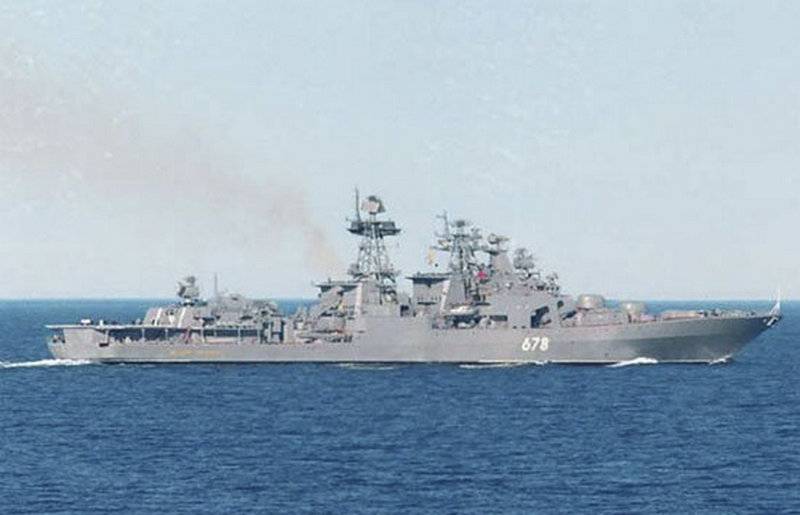 Large anti-submarine ship (BOD) "Admiral Kharlamov" removed from the Northern
fleet
and will be prepared for disposal. This is reported by TASS with reference to a source in the shipbuilding industry.
As the interlocutor of the agency said, the ceremony of lowering the Andreevsky flag was held on the BOD yesterday, and in the future the ship will be prepared for scrapping. The company that will dismantle the ship will be determined on the basis of a tender, the terms of which have not yet been announced.
Project 1155 large anti-submarine ship Admiral Kharlamov was built at the Yantar shipyard in Kaliningrad. Adopted to the Northern Fleet on December 30, 1989 (traditionally "under the Christmas tree"), St. Andrew's flag was raised on February 25, 1990. In the early years of his service he made visits to Canada, USA, Sweden, Norway and a number of other countries. For two years in a row, from 1997 to 1998, he held the title of the best ship of the Russian Navy.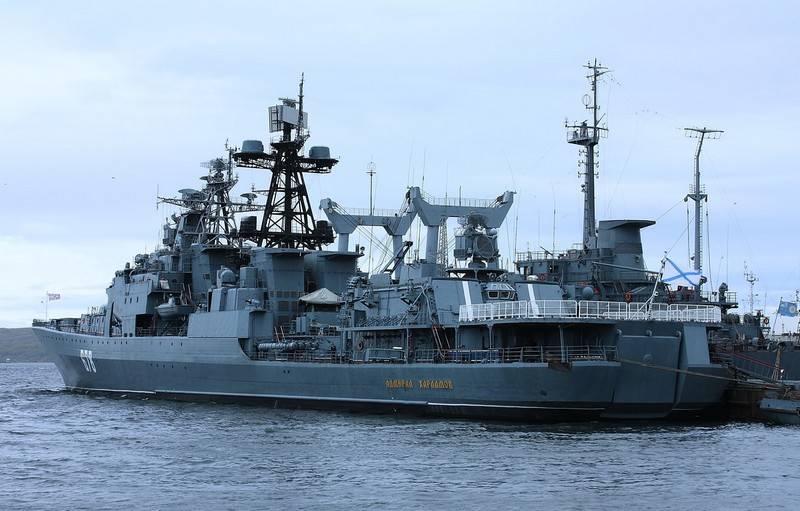 In 2000, the BOD moored at the berth and did not go out to sea again. Since 2004, the ship has been in reserve due to its technical condition (in the technical reserve of the 2nd category), formally - in anticipation of a planned medium repair with the replacement of the main engines (it was assumed that it would begin in 2014 at Severnaya Verf). For a long time, the BOD served as a source of spare parts for ships of the same type in Severomorsk. 31.01.2019/XNUMX/XNUMX was delivered to the floating dock of the Nerpa shipyard of the branch of Zvezdochka Ship Repair Center JSC.
The ship bears the name of Admiral Nikolai Mikhailovich Kharlamov (1905-1983). During the war years, Rear Admiral Nikolai Kharlamov was the head of the USSR military mission in Great Britain, negotiated the opening of a second front in Europe, ensured the repair and re-equipment of Soviet submarines and ships with modern weapons, oversaw the supply of military products and
weapons
under the Lend-Lease program through the UK.