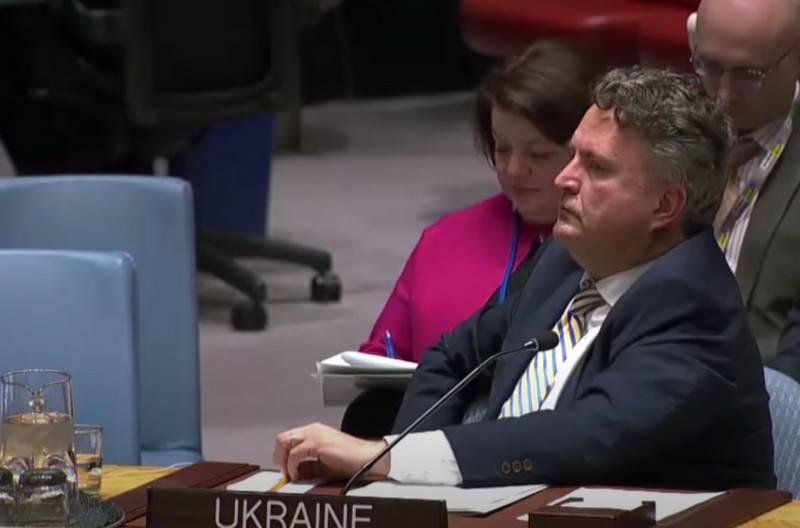 Nazi leader Adolf Hitler worked out a plan for World War II with Soviet leader Joseph Stalin. This was stated by the Permanent Representative of Ukraine to the UN Serhiy Kislitsa.
Speaking at a ceremonial meeting of the General Assembly in memory of all the victims of World War II, Kislitsa announced the Ukrainian version of the outbreak of World War II, a plan for which Adolf Hitler "developed together with Joseph Stalin." According to the Ukrainian Permanent Representative, the first victims of this war were Ukrainians and Poles.
Ukraine belongs to those regions where the Second World War was unleashed. However, September 1, 1939 was far from the initial stage of the plan that Hitler developed in collusion with Stalin. (...) the first victims of this plan were Ukrainians and Poles
- he said.
According to Kislitsa, Poles and Ukrainians were among the first victims of a plan in which Nazi troops from the West and Soviet troops from the East marched across Poland and today's Western Ukraine. Soviet troops "killed thousands of Ukrainians during the occupation" and even more during the retreat in 1941. In addition, in 1941 the retreating Soviet army "destroyed important infrastructure" to prevent the Nazis from getting it, and in 1944 the Nazis destroyed what was left so as not to leave the Soviet army.
At the same time, representatives of other countries highly appreciated the contribution of Russia and the Soviet Union as a whole to the victory over fascism, noting that at present "there is a distortion
stories
and the glorification of Nazism. "