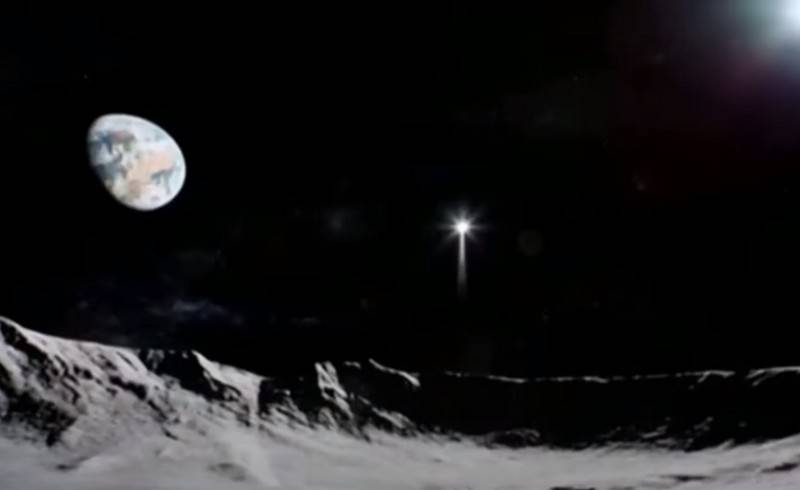 The Chinese automatic lunar station "Chang'e-5", which made a successful landing on the lunar surface the day before, has begun drilling and collecting the lunar regolith soil. This was announced by the China National Space Corporation.
According to the report, at 04:53 on Wednesday Beijing time (23:53 Moscow time on Tuesday), the station, consisting of the landing and return modules, began drilling, collecting and packing samples of lunar soil. In the future, it is planned to collect soil from the surface. For this, the apparatus will use special automated tentacles.
In total, according to the plans of Chinese scientists, the device should collect up to 2 kg of lunar soil, which will be delivered to Earth for study. The delivered soil is planned to be studied both for scientific purposes and as part of a project to prepare for the construction of a Chinese research lunar base.
On November 28, the Chinese automatic station Chang'e-5 approached the Moon and began deceleration at an altitude of 400 km. Having entered a 200-km lunar orbit, the station separated the lander from the orbital block. On December 1, the lander successfully landed north of Rumker Peak in the region of the largest lunar sea - the Ocean of Storms - in the northwest of the visible part of the Moon.
On the surface of a natural satellite of the Earth, the device will spend two lunar days, after which it will set off on its way back. The landing of the descent vehicle with the capsule is scheduled for December 15-16 in northern China in the Inner Mongolia Autonomous Region.
Meanwhile, Roscosmos called the landing of the Chinese apparatus "
historical
event "and wished China to fully implement the program and successfully deliver the lunar soil to Earth.