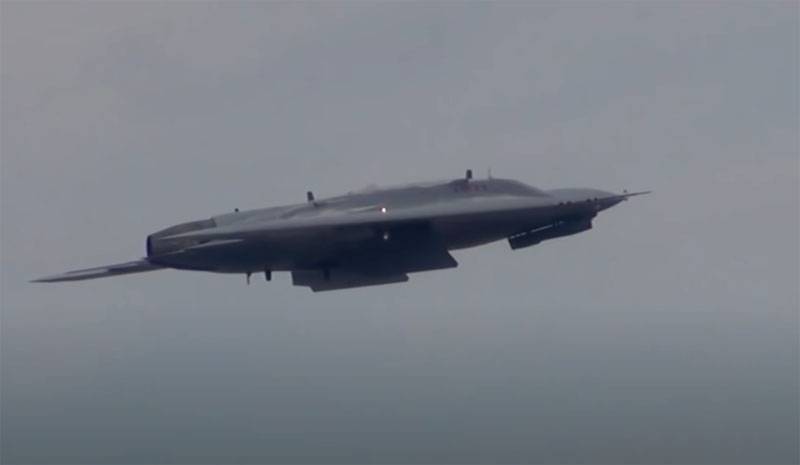 It became known about a new stage of testing of the Russian strike drone "Okhotnik", which is often designated by the program nomenclature - S-70. The tests were carried out at the Ashuluk interspecific test site in the Astrakhan region.
According to
RIA News
citing an unnamed source in the military-industrial complex, the heavy drone was first tested as an airborne interceptor. On board was an imitation of air-to-air guided missiles. The simulators were equipped with IR and radar seeker (seeker). The difference between the simulator and the usual
aviation
missile is only that it does not have a warhead.
The missiles can be placed in the inner compartments of the UAV.
Such tests make it possible to assess how effectively the communication of avionics (airborne electronic equipment) of the Hunter UAV with weapon guidance systems and the Su-57 fighter, which acts as the lead, is carried out.
It was noted that several flights of the "Hunter" were performed at Ashuluk.
Previously, the heavy attack UAV "Okhotnik" was tested in various formats, including the performance of a pair flight with the fifth generation fighter Su-57. These tests were found to be successful.
In fact, the "Okhotnik" can be both an autonomous unmanned system designed for reconnaissance and destruction of ground, surface and air targets, and an element of a strike aviation group with a fighter (for example, the Su-57) in the lead role.