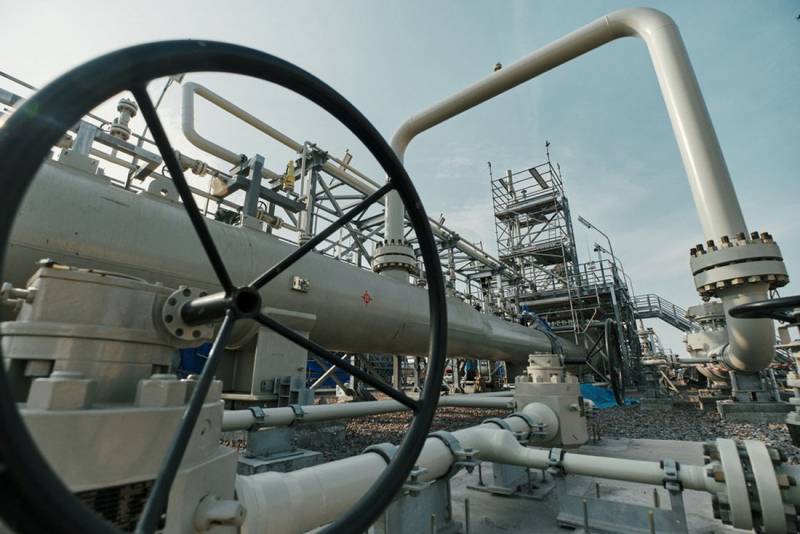 The Polish press draws attention to the fact that Russia and Germany are resuming activity on the completion of the Nord Stream-2 gas pipeline. The large Polish edition Rzeczpospolita publishes an article on this topic by Jerzy Hasczyński entitled "German Love with a Trumpet in the Background".
The article points out that Germany looks at Joe Biden with great hope and today, in relation to SP-2, acts on the principle: "what has been started cannot be canceled".
From an article by a Polish reviewer:
In any case, Germany will not wait for Biden to come to power on January 20. They are now starting the construction of the last section of the Nord Stream 2 gas pipeline.
The author complains that the Nord Stream 2 gas pipeline may soon become a fait accompli.
According to Khashczynski, Biden opposed the construction of the SP-2 gas pipeline, "but now he can join the German chorus and say: let's no longer discuss this pipe from Russia."
In Poland, they fear that the Biden administration may take such a step, since it remembers that Angela Merkel was informed about the wiretapping of her phone, which was carried out under Barack Obama. It was noted that by loyalty to the gas pipeline, Biden may try to hush up the conflict.
Polish columnist:
There is only one consolation in this situation: after Trump, the political atmosphere may improve. Cooperation in the field of security in the NATO format was promised, which is especially important for countries close to Russia.
At the same time, the Polish author also fears the strengthening of the positions of "pro-Russian forces" in Germany. He considers such parties to be "left-wing" parties, as well as politicians of this kind within the ruling bloc in the FRG.