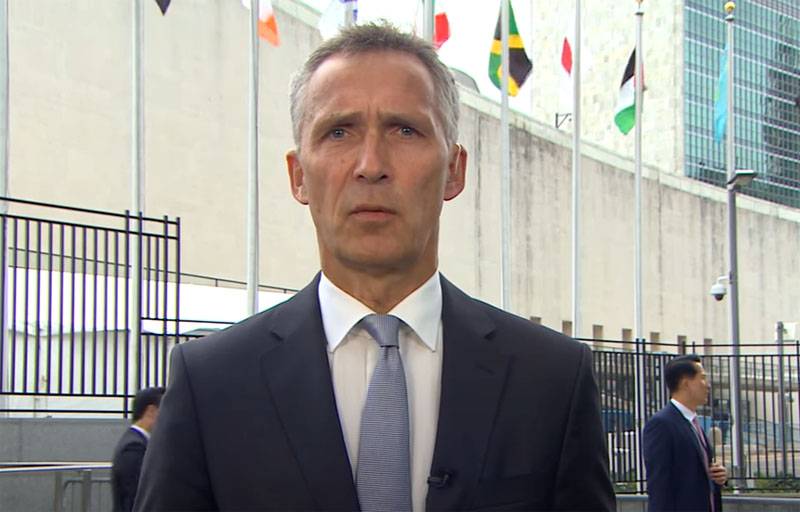 Russia commented on the statement of NATO Secretary General Jens Stoltenberg regarding the presence of Russian peacekeepers in Transnistria. The chief NATO functionary said that "the Russian military by their presence in Moldova violates its sovereignty."
These words came immediately after the elected President of Moldova Maya Sandu called on Russia to withdraw its military personnel from Transnistria.
Joint information attacks from the pro-Western forces of Moldova and the NATO leadership indicate a planned action.
According to Mr. Stoltenberg, Moldova is a NATO partner. NATO Secretary General added:
I am looking forward to meeting the new president of this country. We all see how Russia behaves at the borders of our alliance, how its military presence in Moldova violates the country's territorial integrity, its sovereignty.
Let us present a few comments from residents of Moldova and Transnistria itself, posted in the Moldovan media.
Alexirmd
And this is where Sandu's legs grow from. The manual has been worked out.
Seweryn
Well, the "war games" began. Let NATO remember how they violated the territorial integrity of Yugoslavia.
Novit
We do not even doubt that NATO will be here. Maya Grigorievna (Sandu) gave the green light with her victory (in the elections).
Commenting on Stoltenberg's statements in Russia, it was noted that "NATO is not talking about a violation of the sovereignty and territorial integrity of countries." Stoltenberg was also reminded that it is the Russian peacekeepers who have been ensuring peace on the Dniester for many years, "which, apparently, is not part of the circle of NATO interests." It was pointed out that it was not NATO that provided the mandate for the peacekeepers in Moldova, not NATO to discuss this.