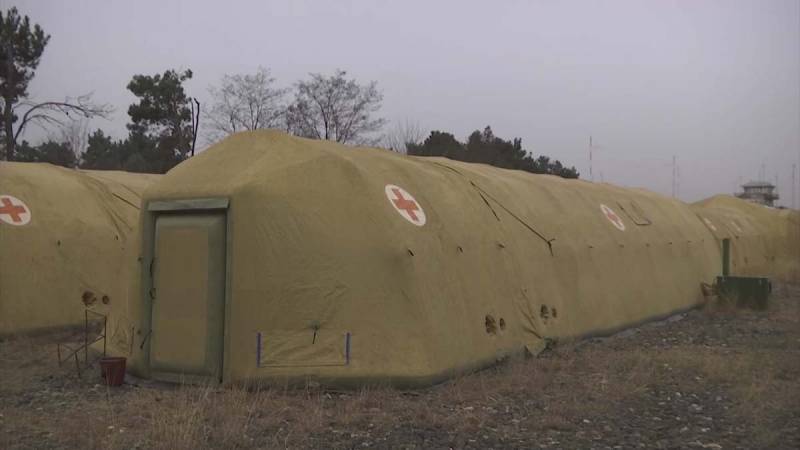 The Russian peacekeeping contingent has deployed a field hospital in the capital of Nagorno-Karabakh, Stepanakert, designed to provide medical assistance not only to the military, but also to the local population. In this event, a number of foreign publications saw the coming bloody battles in the region.
There must be a medical service on site [...] In fact, the construction of such a medical center could mean that Russian troops are preparing to receive sick and wounded soldiers
- writes the Polish edition of Defense24.
As noted, this is also indicated by the arrival in the region of a whole team of doctors of the widest profile. Among them, along with pediatricians and therapists, are military surgeons, anesthesiologists, and epidemiologists.
We are talking about anxiety caused by possible combat losses
- explained in the publication.
At the same time, it is noted that "the field hospital is not of the newest generation, but rather pulled from military warehouses and delivered from remote regions of the Russian Federation [Khabarovsk]."
The situation in Nagorno-Karabakh is still far from stabilizing. Russians lack resources and are in dire straits
- indicated in the publication, which notes the "huge costs" for the maintenance of the contingent, the large size of which is caused by the need to transport goods by air.
At the same time, the publication does not comment on the fact that in fact, in any military unit, the medical component (for example, a field hospital) is simply obliged to be.