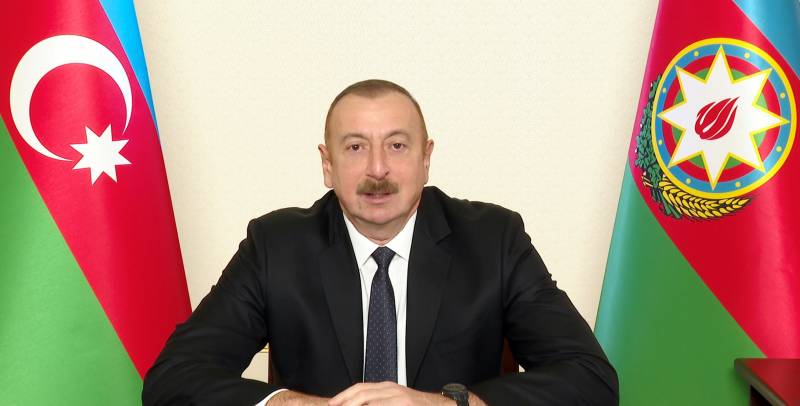 The Azerbaijani President commented today on the statements emanating from certain French politicians regarding Nagorno-Karabakh.
Let us remind that a few days ago the French Senate adopted a resolution urging the government to recognize the independence of the Nagorno-Karabakh Republic. The government did not agree to this measure, but statements were heard from Paris that Azerbaijan should give the lands on which they lived to ethnic Armenians. It was also noted that Azerbaijani troops should withdraw from the region.
According to Ilham Aliyev, if France cares so much about the Armenian nation, then they can give Marseille to the Armenians.
Aliyev made such a statement during his next video address to the nation.
The Azerbaijani president expressed bewilderment that strange statements are being made in France, which is thousands of kilometers from Azerbaijan.
Aliev:
I want to ask: how many years has France been the co-chair of the Minsk Group? What did she do during this time? Nothing. And now, when the problem has been resolved, they are adopting some resolutions in parliament. I have spoken about this, I will say it again: if you want, give Marseille, change its name, let there be a second Armenian state.
Ilham Aliyev called on Paris not to interfere in the affairs of independent Azerbaijan.