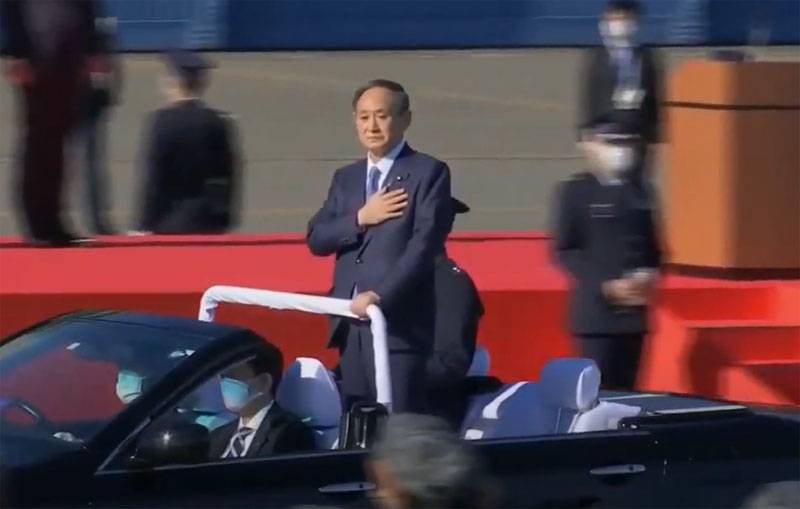 The Prime Minister of Japan held a meeting with representatives of local authorities. The delegation that arrived from Hokkaido to Tokyo was led by the head of the prefecture Nemuro. The prefecture bears the same name as its main city. It differs from many other Japanese cities in that there are bilingual signs on its streets (in Japanese and Russian), as well as the presence of stands on which the South Kuril Islands are designated as "part of the territory of Japan."
The NHK news service reports that the prefects from the island of Hokkaido arrived at the prime minister's residence in order to "urge the head of government of the country to resolve the issue with the northern territories." Recall that in Japan they continue to call the Russian South Kuriles this way.
One prefect said he "expresses great hope that Prime Minister Yoshihide Suga will develop strong diplomacy in concluding a peace treaty with Russia." From an address to the prime minister:
I hope that the bright hopes of those who lived on the islands, their children and grandchildren, will already become full-fledged masters in their native land.
The Japanese prime minister said that "75 years after the war, the problem of the northern territories has not been resolved." Yoshihide Suga:
A peace treaty has not yet been signed. We must sign it as soon as possible. I am determined in this regard. I spoke with Vladimir Putin on the phone in September. And I told him that I would put an end to the problem of the northern territories, not postponing it until the next generations.
According to the Japanese Prime Minister, he "is ready to go to the solution of the problem progressively."
Earlier in Moscow, it was repeatedly emphasized that Russia has no problems with the Kuriles, and if someone has, then this is their problem.