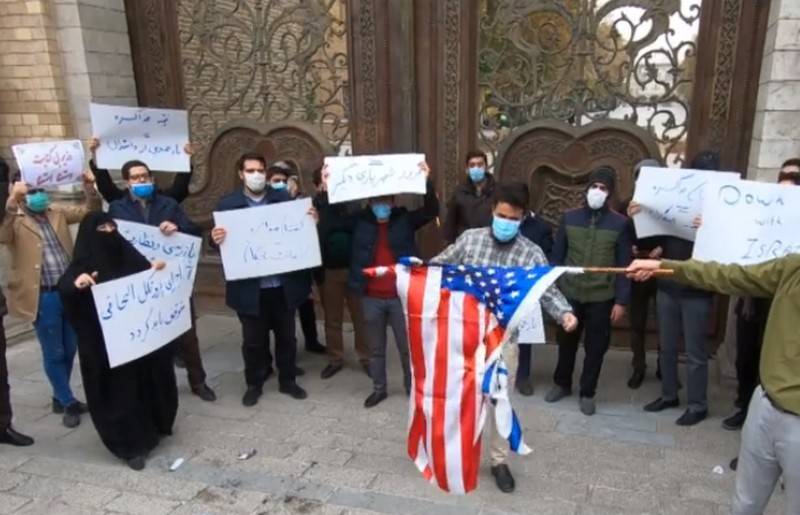 Iran has denied statements by some media about the death of one of the commanders of the Islamic Revolutionary Guard Corps (IRGC) during a drone strike on the Syrian-Iraqi border. Tasnim agency reports this with reference to informed sources.
A source familiar with the situation denied the information about the drone strike on the car, as a result of which one of the IRGC commanders, the head of the personnel department in the Al-Bukamal area, Muslim Shahdan, as well as three of his bodyguards were allegedly killed.
The Iranian Foreign Ministry confirmed the lack of information about the death of Shahdan, stating that no one had received reliable information about this.
Apparently, this is a stuffing, but a representative of the General Staff of the Iranian Armed Forces should speak on this score. However, we have not heard any reliable information on this matter.
- said the official representative of the Iranian Foreign Ministry Said Khatibzade.
Earlier, the death of the commander of the IRGC was reported by the Al-Arabiya TV channel, citing Iranian sources. According to the TV channel, a drone strike on Shahdan's car was inflicted on Sunday evening in the Iraqi-Syrian border, as a result of which four people died.
A well-informed source denied rumors of an air strike on positions, vehicles and Iranian advisers on the Syrian-Iraqi border. Zionist regime media said Iranian commander died in this air attack
- writes Tasnim.
The Iranian news agency claims that the announcement of the death of Muslim Shahdan was made against the backdrop of the assassination of nuclear physicist Mohsen Fakhrizadeh in order to influence public opinion.